Climbing in Helsinki, Finland
By Helsinki, we refer to the capital region of Finland stretching about one hour driving distance around the capital itself. This big area offers a lot of good climbing in beautiful surroundings. The closest crags are within 15 minutes from the city centre while hundreds more are located in forests and islands around the capital. Helsinki is an easy place to travel to and there is good climbing for everyone. There are boulders, sport routes and traditional lines from easy to very hard. Rock quality varies from smooth gneiss to coarser granite while the variety of holds and climbing styles is large. You can choose a place next to a beach or in more quiet forestry surroundings. However, most of the crags are small or medium sized and you need to go to a new place quite often. The climbing in Helsinki region started around 1960's when Finns started training for climbing trips to the Alps. More recently, a lot of new places and routes have been opened and currently the region hosts roughly 250 climbing crags with over 5000 routes. The nature and surroundings vary from urban to coastal all the way to dense boreal forests. Depending on the season, you can find sunny beaches, plenty of berries and mushrooms, or hordes of mosquitoes. Bouldering is the most common art, but there are places also for sport, traditional, and ice climbing. Most popular climbing spots are covered as Premium topos and in addition, there's also plenty of of good quality climbing topos available as free community topos. The best time to visit Helsinki is somewhere between April and September depending on your personal preferences and other stuff you want to do and see. First of all, the spring is often sunny and dry while autumns tends to be a lot more wet. Hence, spring is a lot safer bet for climbing trips. The temperatures are highest during June, July, and August, but nowhere near the temperatures of Central and Southern Europe. Finland can be a great place to escape the crazy heats during the summer. The approaches are often very short and there's often good paths and maps to guide you. In most of the boulders one crash pad is enough unless you head for the most overhanging cliffs. Some landings are not that good, but there is often a warning in the descriptions. Sport climbs are usually 10 to 20m high and the needed gear are described at each topo. You can visit a large number of crags by public transportation (see https://www.hsl.fi/en/timetables-and-routes), but a car definitely helps and opens lot of new options. While at rocks, remember following: · Don't block road while parking · Don't walk too close to houses or fields · Clean trashes and tick marks
Helsinki topos
3873 routes in 115 crags
---
Photos
708 photos shared by 171 climbers
---
Travel info
Best season
April to September depending on your personal preferences.
How to get there?
By plane or by boat from Estonia, Sweden and Germany.
Where to sleep?
Plenty of options ranging from hotels, AirBnB's to campsites.
Other activites
Plenty of options, e.g. city sightseeing, seakayaking, cycling and hiking.
---
Get Helsinki climbing guide to your smartphone
The most detailed climbing guide from Helsinki starting at €2.91 / month.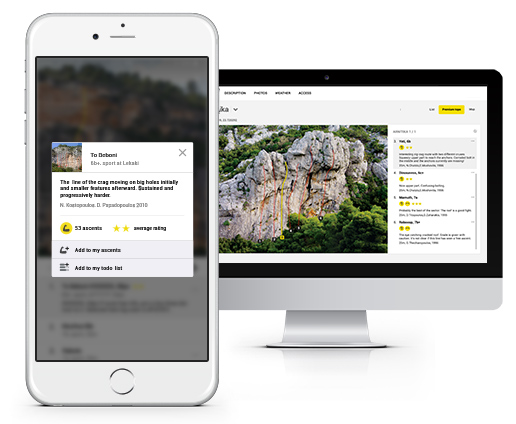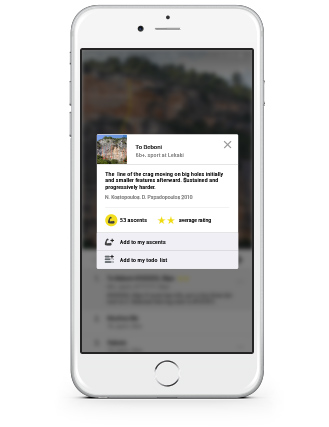 3873 climbing routes with high-quality topo images and detailed descriptions from Helsinki
The subscription also includes access to other 2792

Premium

crags around the world
Find crags and boulders with ease using in-app GPS
Use topos even when there's no Internet connection