UNLOCK Karhunkesäkivi
Premium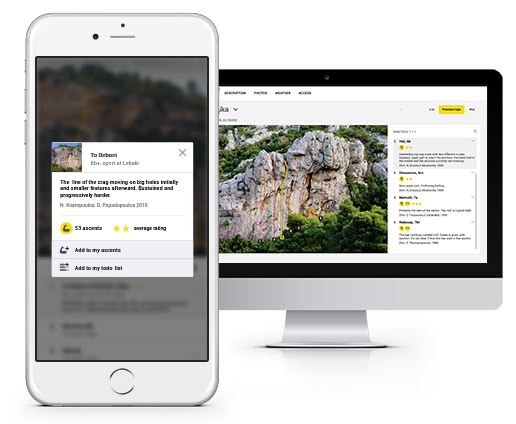 UNLOCK Karhunkesäkivi
Premium
With Karhunkesäkivi
Premium

you get: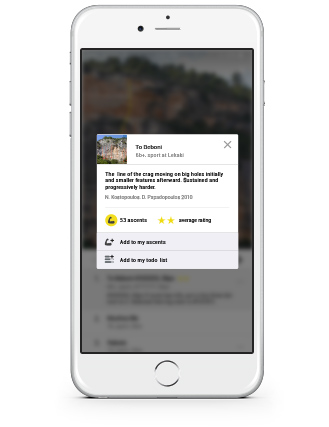 14 climbing routes with detailed descriptions
6 high quality topo images
2 sectors with extra details
Unlimited access to all the other 2966

Premium

crags around the world
Offline mode: Use topos even when there's no Internet connection
Karhunkesäkivi
The area is access sensitive!
Boulders in this area are partly on the way to local sight "Karhunpesäkivi" which is a hollow block marked clearly directly on the built path. DO NOT CLIMB on Karhunpesäkivi! Climbing is permitted on the other blocks by Metsähallitus (land owner). Tourists and locals use the same path leading to the crag and there is also a cafe/souvenir shop in the beginning of the path. Behave, keep your tone down, do not leave any trash behind and brush holds and tick marks before you leave to keep the climbing here alive.
...
Alueen lohkareet ovat Karhunpesäkivi -nähtävyyden reitin varrella, turistit liikkuvat alueella ja polun alkupäässä on myös kahvila/matkamuistopuoti. Sen vuoksi on erityisen tärkeää käyttäytyä ihmisiksi kiivetessä, ottaa roskat mukaan (omat tai muiden), olla meluamatta ja muistaa harjata mankat otteista ja tikit pois lähtiessä, jotta kiipeily alueella jatkuu sopuisissa merkeissä paikallisten kanssa. Sanomattakin selvää, että Karhunpesäkivellä (nähtävyys merkattu selvästi) KIIPEILY EHDOTTOMASTI KIELLETTY. Muilla siirtolohkareilla kiipeily Metsähallituksen (maanomistaja) luvalla sallittu.