Sport Climbing in Berdorf, Luxembourg
People know Luxembourg for it's tax-free fuel and bank matters, but it also hosts an amazing sport climbing area. Hidden in the forest on the Eastern border (with Germany) of this tiny country, lies Echternach. Echternach is a small but touristy village with a lot of hiking trails. Along one these trails (The Mullerthal Trail) one can find kilometers of amazing sandstone cliffs. The climbing in the area is fantastic and varied. All routes are well bolted. Grades range from 3 to 8c, with a high concentration in the 6th and 7th grade. The climbing is on magnificent sandstone, which offers everything from super technical crimpy and pocketed face climbs to powerful gym-like jug-pulling. Unfortunately for climbers, climbing is only allowed along about 500m section of the cliffs. The climbing area is called Berdorf, like the village which lies above. There's clear indications of the cliffs where climbing is allowed and making new routes outside of the area is strictly forbidden. Please note that it's very important to respect this place, as the future of climbing here is at stake. Make sure to read the ACCESS INFORMATION on the crag page below and behave accordingly. Stay on the trails, don't leave trash, don't leave toilet paper and brush your holds when stripping the route. There's about 160 original routes in the area and in addition to these, strong local climbers have opened about every possible combination of these routes. In the topos the "Combo's" can be found on a separate topo image. This way you can easily find the "clean" original lines and if you're hungry for combinations, just look at the last pictures of each sector. Combo's are named "route name (combo)". One can climb in Berdorf year-round when it's dry but winter is not recommended due to the cold and moist weather. The forest stays surprisingly cool which makes it a popular place also during summer. Some routes stay dry even in the rain but after prolonged periods of rain the rock should be given time to dry. Just like all sandstone, the rock get more porous and soft when it's wet. Even when the outside looks dry, it might be wet inside and you'll be more likely to break holds. As most of the routes are located almost directly above hiking trails many of the routes are reachable and safe with kids. The approach time to the crags from the different parkings is around 10-15 min. Remember to download these topos for offline use through the 27 Crags app. The internet connection can be weak at the crags!
Berdorf topos
220 routes in 1 crag
---
Photos
20 photos shared by 4 climbers
---
Travel info
Best season
Spring, summer and autumn are best seasons. Weekends can get busy. Stays cool(er) on hot days.
How to get there?
Easily reachable by car from multiple airports including Frankfurt and Brussels. Train + Bus possible.
Where to sleep?
There's a campsite a walking distance from the crag and one in the village. Also AirBnB and hotels in the area.
Other activites
Mountain biking, hiking, visit Echternach or Luxembourg.
---
Get Berdorf climbing guide to your smartphone
The most detailed climbing guide from Berdorf starting at €2.91 / month.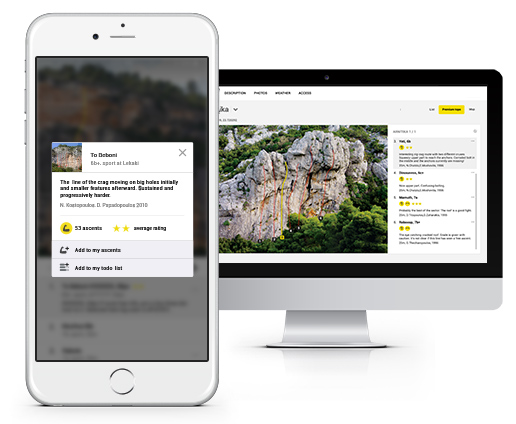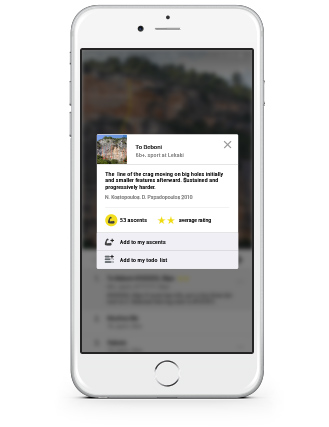 220 climbing routes with high-quality topo images and detailed descriptions from Berdorf
The subscription also includes access to other 2959

Premium

crags around the world
Find crags and boulders with ease using in-app GPS
Use topos even when there's no Internet connection