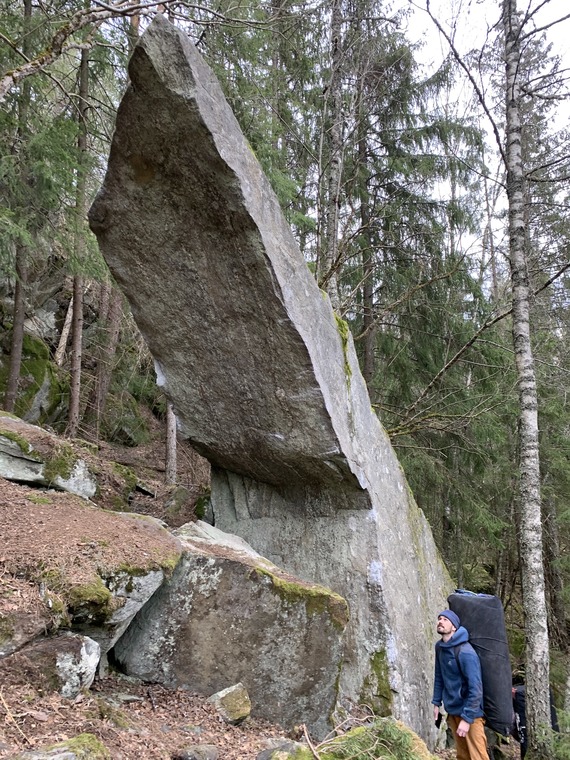 The Giddy Edge of Light, 7C+
5 stars...... ____7A-8A____ The grade is very dependent on your size. The taller You are the easier it is. I am close to 170 cm and it was toe hook journey. Rather 7C+ or 8A. not sure. ___________ Park on krokhol parking. Walk direction of the forest and find blue trail. Follow it and You will see the boulder on left side.
Added by Alex Raczyński
Grade opinions
The bar chart shows the number of ascents logged with a given grade opinion including both private and public tick lists.
Automatic grade updates
Automatic grade updates are based on grade opinions from at least 5 different tick lists. Only automatic updates are listed here. Manual user edits are not included.
2021-05-28: ? => 7C+

Ascents from public tick lists
Public to-do list entries