Overview
"The crag is located in Ezemvelo Nature Reserve. The Wilge river carved a canyon out of the sandstone creating a beautiful setting for climbing. The crag consists of hundreds of boulders and some beautiful sandstone cliffs. There is bouldering for beginners and experienced climbers. "
— Schalk Erasmus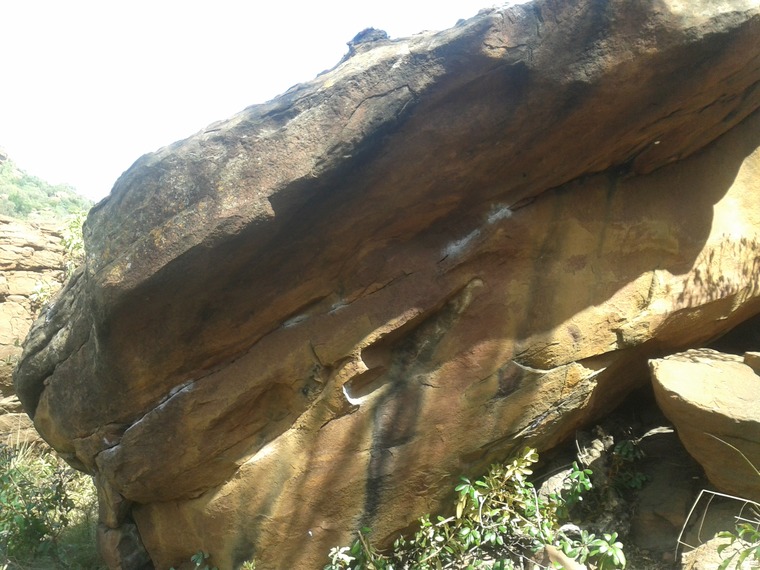 1
2
Kalanchoe 1 / 1
Sit start on the jug rail and up the short face via some crimps

Sit Start on the jug rail down left and traverse up and right via some hard moves until the nose crimp, then bust up and over the roof and top out.