Rock Climbing in Tarragona, Spain
Tarragona is the most southerly of Catalunya's four provinces and its landscape is one of great variety and diversity, offering everything from sandy beaches on the coast to rugged and impressive mountain ranges inland. The vast majority of Tarragona's 900,000 inhabitants live in the larger coastal cities, meaning the interior remains very sparsely populated, with few towns having more than 5,000 inhabitants. For climbers, particularly those seeking single-pitch sport-routes, Tarragona is an absolute treasure trove, and widely regarded as one of the finest venues in Europe. The area is blessed with an excellent climate for rock climbing, and given a certain degree of flexibility it should be possible to find good conditions at just about any time of year. In winter, stable conditions predominate, with very cold nights followed by clear sunny days, though some of the lower-lying areas can be susceptible to fog at this time of year. Spring and autumn weather can be unpredictable, although both seasons generally afford a high proportion of climbing days. That said, some of the zones are situated at altitudes in excess of 1,000m and more than a few Easter visitors have been surprised by late snowfall. As with much of the Mediterranean, summers here can be extremely hot, but even at this time of year it is often possible to find reasonable climbing conditions on favourably oriented sectors. There are excellent motorway links to Tarragona from the rest of Spain, as well as from mainland Europe. Visitors from further afield will probably choose to fly to one of Catalunya's three major airports, Girona, Barcelona or Reus. Of these, Reus is by far the most convenient, situated less than an hour away from many of the zones. Girona lies furthest away at approximately 2h15min (to the closest zone). Public transport is generally very good in Catalunya and there are excellent bus links throughout much of Tarragona province. However, the majority of climbers will probably choose to visit the area by car, either their own or a rental-vehicle. The Tarragona region is well geared for tourism of all kinds, and the variety of accommodation on offer ranges from rural campsites to 5* hotels. In spring, summer and autumn, camping can be a very pleasant option: the sites are generally immaculately clean and often feature amenities such as swimming pools, laundry rooms and bar/restaurants. During the colder months most visitors require a roof more substantial than canvas over their heads. Here are some of the options available: 1) Campsite Bungalows: these are usually self-catering with private sanitary facilities. 2) Refugis/Albergs: these establishments offer bed (usually dormitory-style but smaller rooms are sometimes available) as well as meals, if required. Some also have facilities for those wishing to cook for themselves. 3) Hostals and Hotels: many in the area offer surprisingly reasonable half-board rates, particularly in the off-peak season. 4) Rental apartments and houses: these establishments are often the best solution for large parties wishing to self-cater. These days virtually anywhere offering accommodation has some form of web-presence and a simple Internet search should yield many results.
Tarragona topos
7580 routes in 42 crags
---
Photos
163 photos shared by 39 climbers
---
Travel info
Best season
Year-round possible, best times autumn and spring
How to get there?
Three major airports are in Girona, Barcelona and Reus.
Where to sleep?
Plenty of options for all tastes
Other activites
Hiking, cultural activities, MTB
---
Get Tarragona climbing guide to your smartphone
The most detailed climbing guide from Tarragona starting at €2.91 / month.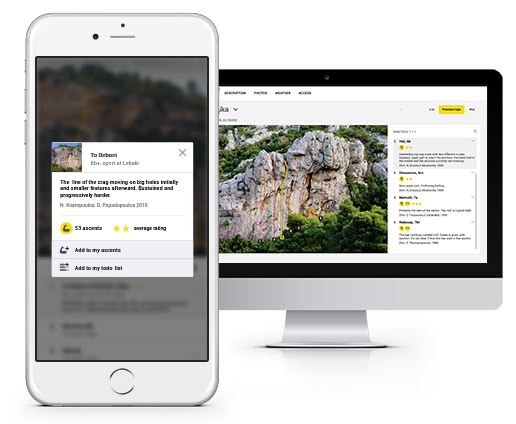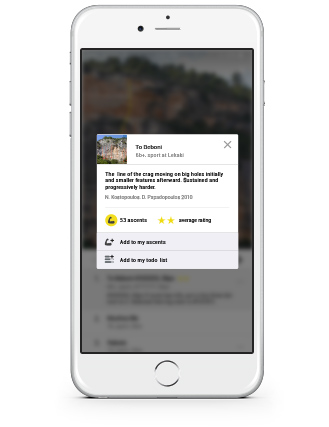 7580 climbing routes with high-quality topo images and detailed descriptions from Tarragona
The subscription also includes access to other 3286

Premium

crags around the world
Find crags and boulders with ease using in-app GPS
Use topos even when there's no Internet connection