Climbing Guidebook of Rocklands, South Africa
Rocklands has been hyped by professional climbers already for years and this had led to more and more climbers to find their way to this bouldering paradise. When arriving to this place and gazing over the sea of rocks, you'll immediately realise why so many climbers fall in love with this place. 🧗‍♂️ The bouldering area is located in a remote semi-desert setting around Cederberg Wilderness Area. The varied red sandstone offers something for everyone and the style resembles indoor climbing with steep walls and athletic moves. If you climb 7A and up you will be spoiled in Rocklands but luckily with thousands of routes you're guaranteed to find something for everyone. The approaches vary from 5 minute walks to 1h hikes and the GPS trails in 27 Crags Premium make sure you'll find straight to the right place. You'll find more information about each sector from the links below. Besides bouldering, you'll also find some sport climbing in the area! Many of these sport routes are also included in the 27 Crags Premium topos. 🏡 There's multiple guesthouses and campsites close to the bouldering area and you can find them all marked in the map below. Remember to book your accommodation early as many places get fully booked months before the season starts! 🌿 As always, respect the nature by leaving no trace nor harming the vegetation. In addition, don't forget to get the climbing permit from Traveller's rest, de Pakhuys camping or online - this also supports the correct development of the area. Topos are made by Scott Noy, one of the developers of the area and the author of Rocklands Bouldering guidebooks. In case you open new problems in the area, help Scott to keep the topos updated by adding the new routes as suggestions through 27 Crags website or app! Since Rocklands area has limited internet, we highly recommend downloading the topos in the app for offline use in advance.
Rocklands topos
4270 routes in 97 crags
---
Photos
227 photos shared by 43 climbers
---
---
Travel info
Best season
During the South African winter, which is June-September. Weather normally stable.
How to get there?
Flying to Cape Town and driving about 3h.
Where to sleep?
Many guesthouses and a campsite in the bouldering area (see map above). Book early, even 6 months ahead!
Other activites
In the area: hiking, rock art, braai (BBQ) and wine tasting. Surfing, safaris, etc. few hours away.
Recommended services in Rocklands
---
Get Rocklands climbing guide to your smartphone
The most detailed climbing guide from Rocklands starting at €2.91 / month.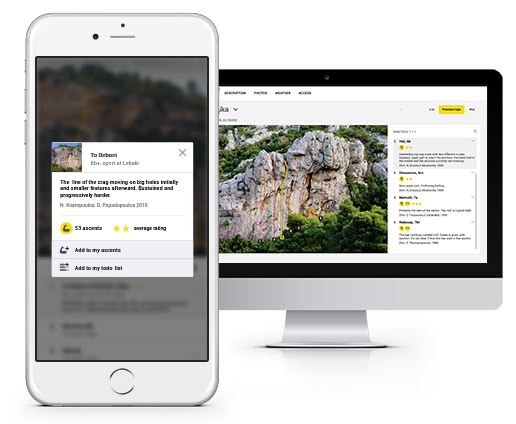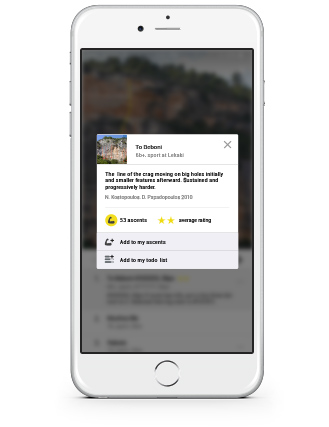 4270 climbing routes with high-quality topo images and detailed descriptions from Rocklands
The subscription also includes access to other 3231

Premium

crags around the world
Find crags and boulders with ease using in-app GPS
Use topos even when there's no Internet connection