Bouldering in La Dehesa, Spain
La Dehesa can be described as a forest full of boulders, overhangs and crimps in an exceptionally beautiful setting. It is truly a special area in which one can experience bouldering in its purest form. When you wander in the forest you'll notice more and more boulders appearing and almost all of them are overhanging faces with edges and jugs! As this combination is not common on granite, it's one of unique characteristics of this area. La Dehesa offers any boulderer an exceptional playing field, a little Mecca that is a must for any bouldering fan. The boulders of this area are the remains of the Hoya Moros glacial moraine. This results that rock is very similar in both La Dehesa and Hoyamoros, and as La Dehesa is situated in a forest, the granite is a little finer-grained. Currently there's about nine sectors with 650 problems and it's likely that every time you visit this area there's bunch of new problems opened. This is an area in constant development! The grades are very varied, ranging from 3s to 8A+ and with countless projects to be tackled. The main climbing style is technical moves on overhangs. Due to their morphology, many problems have dynamic moves. There's plenty of compact, moss-covered granite with edges and crimps with some occasional slopers. The height of the boulders varies and boulders of 3m can be found next to 6-7m high boulders. There is a mountain refuge for visiting climbers. Please look after it and keep it clean! It's availability depends on how well we preserve it. You can also sleep in your van in the parking lot at the entrance to La Dehesa or in one of the many accommodation options available in Candelario (camping site, hostels, guesthouses and country houses). There are fountains on the road to La Dehesa, but it may be convenient to fill up at one of the many fountains in the village of Candelario. As Hoyamoros is very close to La Dehesa and included in Premium susbcription, it's definitely recommended to visit it too! [Please note] - This is a delicate area, please show the utmost respect to the nature and other people. - Driving on the forest trails with motorised vehicles is forbidden between June 1st and October 1st. You can access the area during this time from the first parking lot which is just after entering La Dehesa. - When you go through the green gate, please close it behind you. There is cattle roaming free and they may escape. - When you park next to the road, please pay attention to leave enough space for the fire trucks to pass. - Remember to download these topos offline in the app before going to the area! These topos are made by Mariano García, the author of the great bouldering guidebooks of Hoyamoros and La Dehesa.
La Dehesa topos
2189 routes in 5 crags
---
Photos
21 photos shared by 4 climbers
---
---
Travel info
Best season
The best seasons are autumn and spring. Summer also possible due to the high altitude.
How to get there?
3h drive from Madrid and 1h from Salamanca.
Where to sleep?
Bivouac, hostels and hotels in the area.
Other activites
Visiting the beautiful places of El Torreón, El Calvitero and Candelario.
---
Get La Dehesa climbing guide to your smartphone
The most detailed climbing guide from La Dehesa starting at €2.91 / month.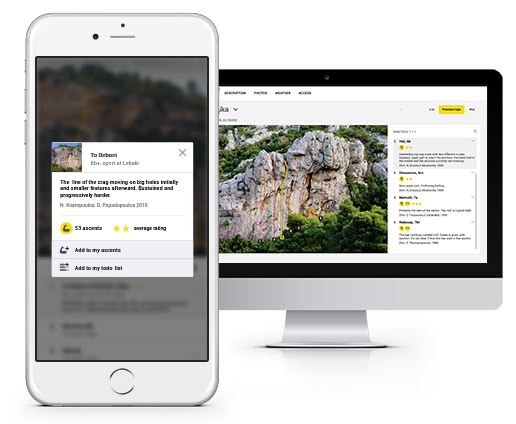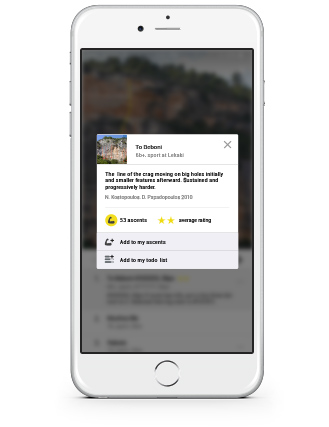 2189 climbing routes with high-quality topo images and detailed descriptions from La Dehesa
The subscription also includes access to other 3431

Premium

crags around the world
Find crags and boulders with ease using in-app GPS
Use topos even when there's no Internet connection