Bouldering in Albarracín
Albarracín, also known as the "Spanish Fontainebleau", is a sandstone bouldering paradise. Situated close to Teruel, in the middle of Madrid, Barcelona and Valencia, it is easily reachable from many airports. The climbing is on high quality red sandstone and offers a great amount of indoor style roofs and overhangs. Besides these Albarracín offers different styles ranging from slabs to some of the worlds hardest top outs! One could though say that a typical Albarracín problem starts with a pockety roof and ends with a mantel on slopers. Due to its unique location in 1200 meters above sea level, Albarracín has almost bulletproof weather. It offers a very dry and coldish climate which suits bouldering perfectly. In addition to climbing, the surroundings and the village itself is a reason why many people travel here. Albarracín is also extremely well suitable for families. Some areas maybe less because of the hike but many areas are close to good paths. Bouldering close to one of the most beautiful villages in the world on great sandstone can't be that terrible of a travel choice? As in all the climbing areas, behaving correctly is crucial. No littering, no climbing on wet rock, brush away all the tick marks and stay on the obvious paths. In addition, it is forbidden to climb during the night in Albarracín, so no headlamp sessions allowed.
Albarracin topos
3352 routes in 19 crags
---
Photos
135 photos shared by 29 climbers
---
---
Travel info
Best season
The season can stretch all from September to May. Summer might be too warm but it's still possible to climb early/late and in shady valleys.
How to get there?
Easy option is to fly to Barcelona, Madrid or Valencia and rent a car. From the village up to the rocks it's almost 4km so car is recommended.
Where to sleep?
Because Albarracín lives on tourism, there are plenty of hotels, hostels and even a campsite. During Christmas and New Year's it's good to book early.
Other activites
Hiking, seeing the Albarracin wall, pinturas (rock art), dinopolis, via-ferrata. Also about 70km south there is a skiing center!
Recommended services in Albarracin
---
Get Albarracin climbing guide to your smartphone
The most detailed climbing guide from Albarracin starting at €2.91 / month.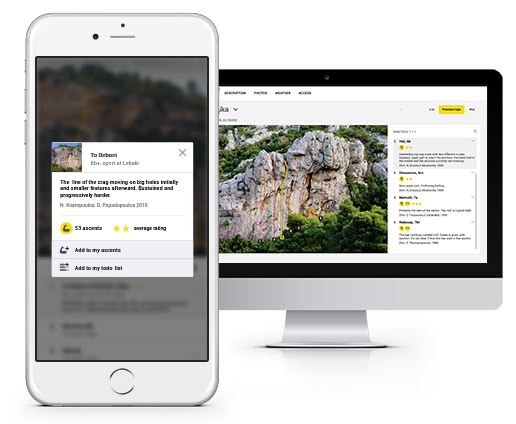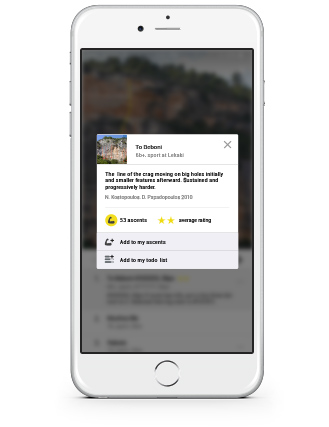 3352 climbing routes with high-quality topo images and detailed descriptions from Albarracin
The subscription also includes access to other 3304

Premium

crags around the world
Find crags and boulders with ease using in-app GPS
Use topos even when there's no Internet connection