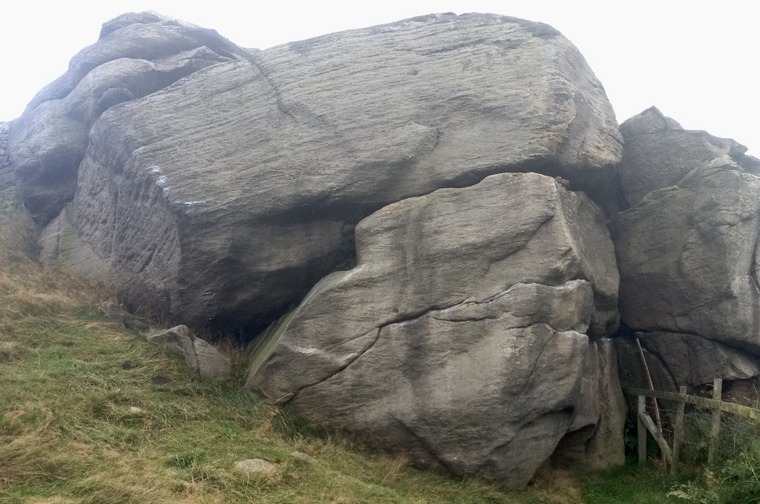 1
2
3
4
5
6
7
8
9
10
11
12
13
14
15
South Cave 1 / 3
On the far left of south cave but not around the corner. Start on the shelf compression upwards with the use of a pebble on the face.

On the far left of the south cave area. From a lying down position. LH on sloping shelf RH on crimp.

Climb the route where Carl's Dyno is static, from the diagonal break smear your way up into a mantel position and reach high for the break below the top lip, rearrange yourself to reach the top. Previously unrecorded but as with most of Almscliffe we doubt this is completely new...

Left of pattas arete from the Dyno from the break to the top. 'very eliminate but fun'

Climb the sloping ledge to a pocket above and up. CD B17 P2

From the slab/sloping ledge to the right climb the crossly leaning arete on sharp holds. CD B17 P3.

Follow the sloping ledge from the left up to the right and top out above the arete.

Traverse the sloping break from the left into the finish of Backhander. CD B17 P5.

To the right of Patta's Arete Dyno from good holds and smears for feet to the break.

Lunge/dyno

From break to highpoint-lanktastic

The tricky rounded arete requires a long reach to the break and commitment on the slab above.

Climb the wall Direct above the fence near the corner. Bad landing.

Start on the crack near the fence and traverse left to finish on the slabby ledge beneath Patta's Arete.

Super low Traverse using the lowest break and holds from right to left.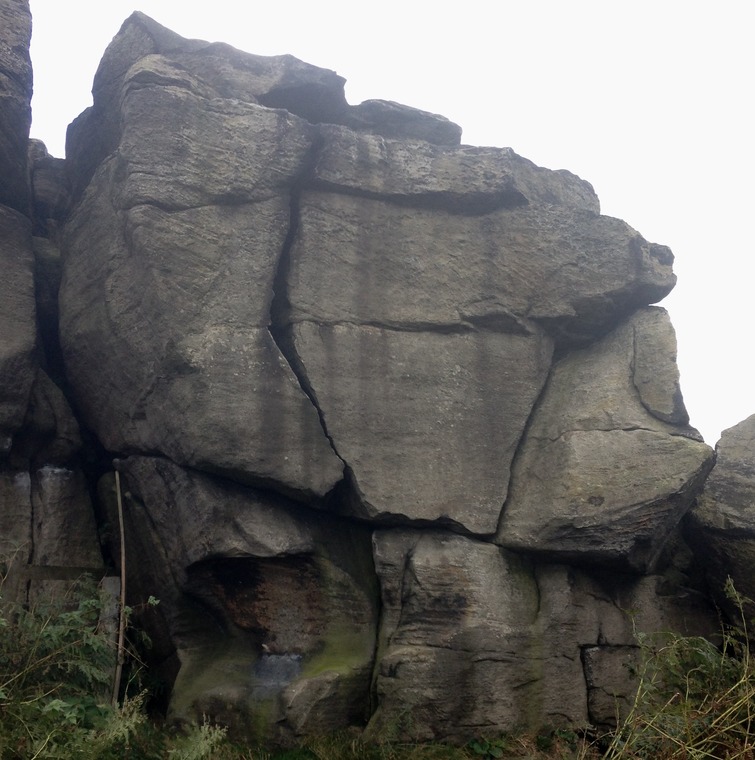 1
2
3
South Cave 2 / 3
Over the fence. Climb the left arete from standing. Bad landing. CD B17 P10.

The Crack over the fence from South Cave.

The right hand side of the wall next to Tetrapak Crack. Eliminate the crack and ramp for feet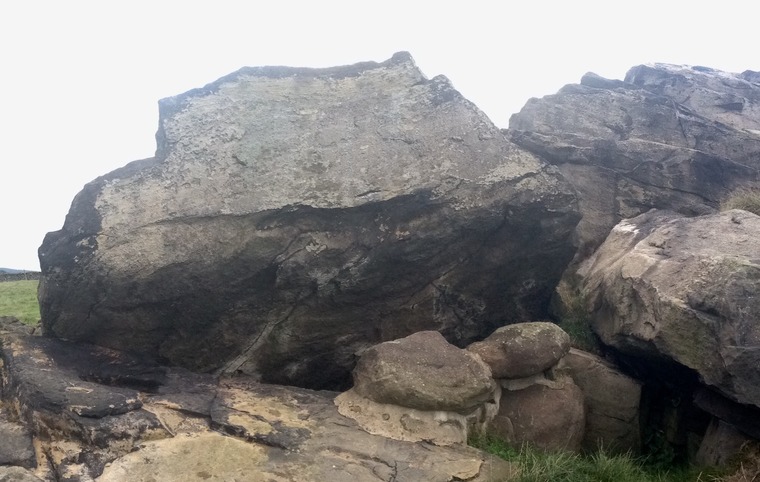 1
South Cave 3 / 3
CD B17 P13. Hidden roof behind the Tetrapak Crack face.
Almscliffe
Climbing has been limited!
https://www.thebmc.co.uk/modules/RAD/ViewCrag.aspx?id=465
The crag is on privately owned land and is not designated as open access. This means that it's very important that climbers look after the crag and behave well to maintain a good relationship with the farmer and the currently excellent access we enjoy.
03.11.2016:
The farmer has recently asked for Almscliffe to not be used as a nightime/lamping venue and the BMC asks climbers to respect his wishes.