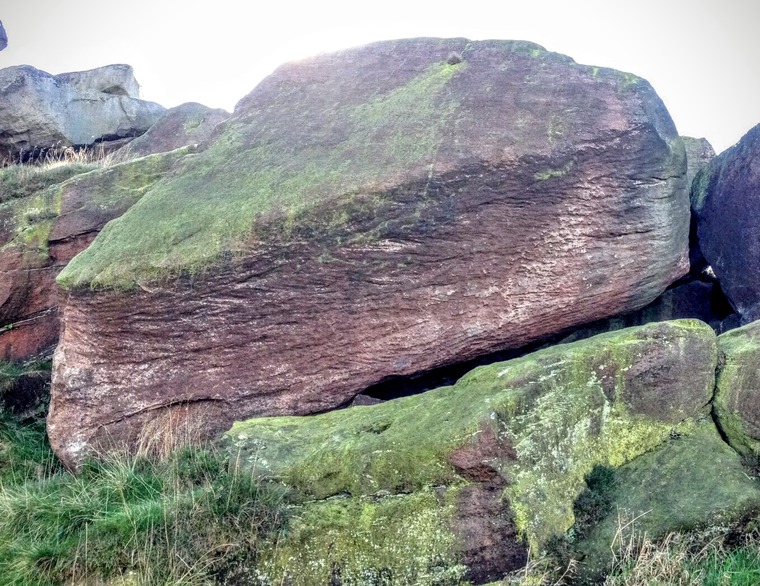 1
2
3
4
5
6
7
Heart Shaped Slab 1 / 1
From the nose climb the slabs left arete. CD B30 P1.

Traverse the sloping lip from the nose. Detailed as a project in CD Rockfax Guide - has it been done?

The left side of the slab without the arete.

SDS from the left hand corner of the slab traverse rightwards along the shelf to finish on the slab. CD B30 P6.

Climb onto and up the slab centre. CD B30 P3.

Back right of the Heart Shaped Slab - Climb the nose in the cave. CD B30 P4.

On the block behind the slab climb the flakes. CD B30 P5.
Almscliffe
Climbing has been limited!
https://www.thebmc.co.uk/modules/RAD/ViewCrag.aspx?id=465
The crag is on privately owned land and is not designated as open access. This means that it's very important that climbers look after the crag and behave well to maintain a good relationship with the farmer and the currently excellent access we enjoy.
03.11.2016:
The farmer has recently asked for Almscliffe to not be used as a nightime/lamping venue and the BMC asks climbers to respect his wishes.