UNLOCK Vuohimäki
Premium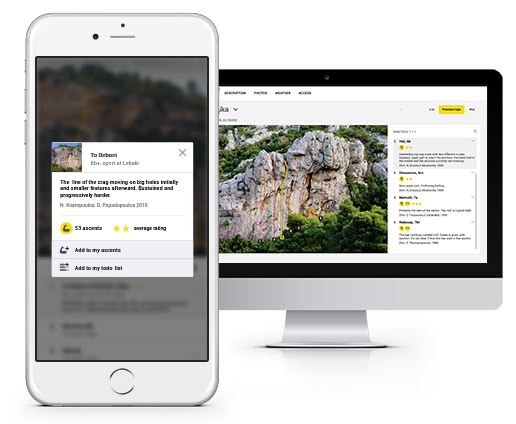 UNLOCK Vuohimäki
Premium
With Vuohimäki
Premium

you get: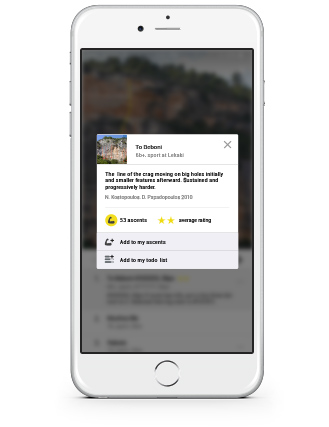 344 climbing routes with detailed descriptions
89 high quality topo images
18 sectors with extra details
Unlimited access to all the other 3425

Premium

crags around the world
Offline mode: Use topos even when there's no Internet connection
Vuohimäki
Climbing has been limited!
🇫🇮
Vuohimäen boulder-puisto sijaitsee paikallisen MP-Taito ry trial kerhon virallisella ajoharjoitus- ja kisa-alueella.
ACCESS * Trial kerhon fasiliteetit eivät ole kiipeilijöiden käytössä. * Keskiviikko on kerhon virallinen treenipäivä, jolloin saa kiivetä mutta ei lähelläkään kunkin päivän treenialuetta. * Älä koske trialratojen merkintäteippeihin ja -lippuihin. * Älä kiipeä merkatulla sektorilla. * Pidä varusteesi poissa ajourilta. *' VANHOJEN UKKOJEN LEIKKIPUISTO'- sektorin vieressä oleva iso eteläjyrkänne kuuluu lähitalon pihapiiriin eikä sillä saa kiivetä. *Avotulen teko kielletty. Ei roskaamista, kiitos.
Lähestyminen julkisilla:
Bussilla 190 pääsee Kampista Botvikintien pysäkille (tunnus: Ki0502), josta on vain 200m kävely lähimmälle sektorille.
U- ja Y-junilla pääsee kätevästi Kirkkonummen keskustaan, josta on 5km matka kävellen tai pöyräillen kevyenliikenteenväylää pitkin.
MP-Taito järjestää Vuohimäellä trial-tapahtumia. Näinä päivinä isolle osalle sektoreista ei pääse kiipeämään.
su 16.4.2023
la 17.6.2023
la 1.7.2023
la-su 9.–10.9.2023
su 8.10.2023
su 29.10.2023
###
Puistossa on yli 300 reittiä skaalalla 2-7B+. Alue on erittäin aloittelija- ja lapsiystävällinen valoisan metsän ja valmiiden polkujen ansiosta. Reittejä löytyy herkistä släbeistä aina voimaa vaativiin katto- ja negareitteihin. Kiven laatu on hyvä. Turvalliset reittien aluset, toki muutamaa poikkeusta lukuunottamatta. Puistossa on vielä potentiaalia ensinousuille sekä tietenkin variaatioille.
🇬🇧
The Vuohimäki's (Goat Hill) bouldering park is an official training and competition area of the local motorbike trial club MP-Taito ry.
ACCESS * The trial club facilities are not for the climbers. * The Wednesday is the club's official training day when you can climb but you should keep a good distance to chosen training area. * Do not touch the trial track decals and flags. * Do not climb in sectors marked/flagged for motor bikes whether they are practicing there or not. * Keep your pads and equipment's out of the driving paths. * Next of the 'VANHOJEN UKKOJEN LEIKKIPUISTO' (oldies playground) sector is a tall south face wall. Do not climb there. It belongs to the near by house's backyard. * Open fires prohibited. * No littering, thank you.
Approaching with public tranport:
With buss number 190 from Kamppi you can get to the Botvikintie buss stop (id: Ki0502), which is only 200m away from closest secktor.
The U- and Y-trains stops in Kirkkonummi centrum, from where it's 5km trip by walking (1h) or by cycling (25min) via walking/cycleway.
The trial club will organize bigger events(see above). The climbing will be limited during these days.
###
The park has over 300 routes from grade 2 to 7B+. The area is very beginner and family-friendly with bright forest and ready paths. You can find routes from sensitive slabs to power demanding roof and overhang-routes. The stone quality is good. The route bases are generally very good, of course, with few exceptions. The park still has potential for new problems.