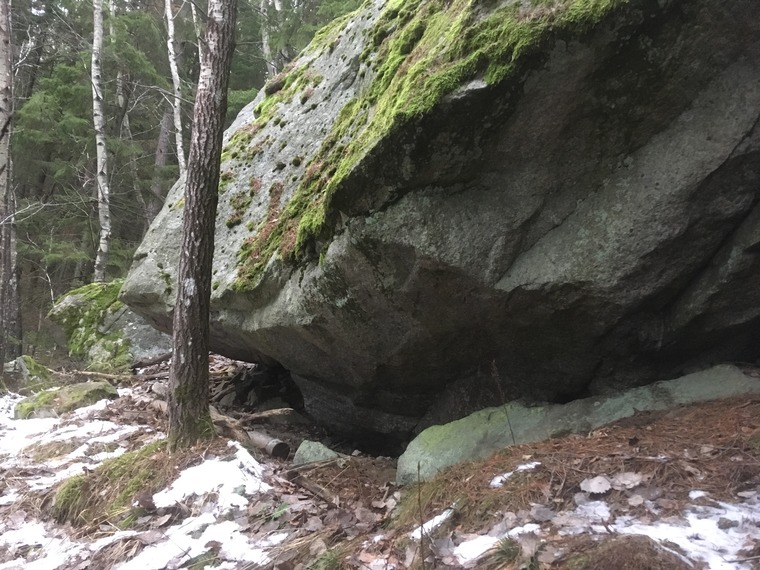 AI-Recommended products for this route
Smultronstället, 7C
Much better than it looks in the topo! Start with both hands hanging the sloping rail close to its lowest point (the line drawn on the topo actually starts a bit too far to the left of the starting holds). Powerful sloper, pinch and gaston moves with tricky feet leads to the start of the 7A Eager Beaver (sit).
Added by Jonathan Bull
1 ascent logged
No differing grade opinions.
Ascents from public tick lists

As usual with hard first ascents, it took a few sessions to clean holds and find potential sequences. It took a few more sessions to refine beta and to link moves, and finally today I felt strong enough and it was cold and dry. I am not 100% sure of the grade but it feels like a progression in my bouldering. The hardest moves are close to my strength limit. Anyway, I was very calm and it was a profoundly satisfying experience to climb on this beautiful hidden boulder, hence the name.