Overview
"Lähestyminen Tampereelta: Aja Porintietä Pinsiöntielle asti ja käänny Pinsiöön ("Pinsiö 9"). Aja vajaa 3km ja käänny pienen risukeon opastamana oikealle. Kiemurtele tietä hakkuuaukiolla loppuun ja jatka matkaa jalan (61°31'26"\N; 23°25'53"\E). Seuraa mutaista traktoritietä muutama sata metriä voimalinjalle asti. Polun vieressä on Fantti-kivi. Kävele vasemmalle ylämäkeen voimalinjan kannatinpylväitä kohti. Alita voimalinja ja kävele hakkuuaukon poikki kiville."
— team Kiipeilykerho Vertikaali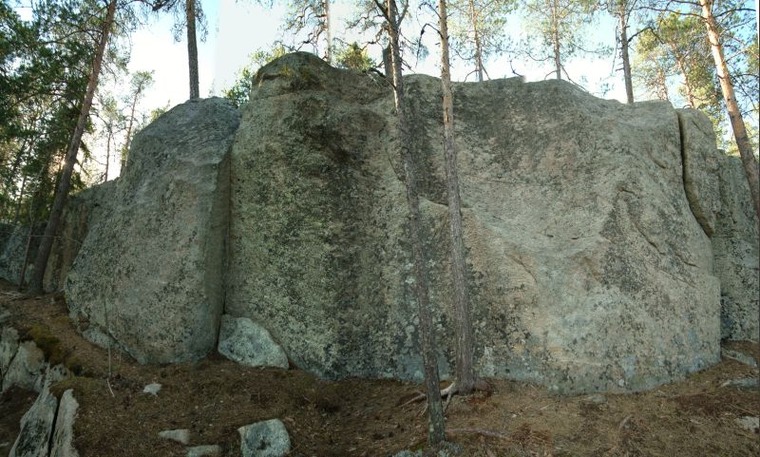 1
2
3
4
5
6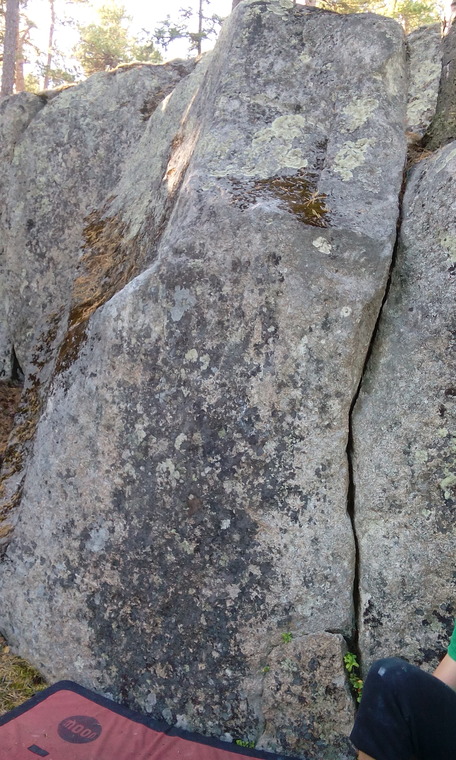 1
Super-bowl 2 / 2
Hangstart, both hands on the slope on the left side.