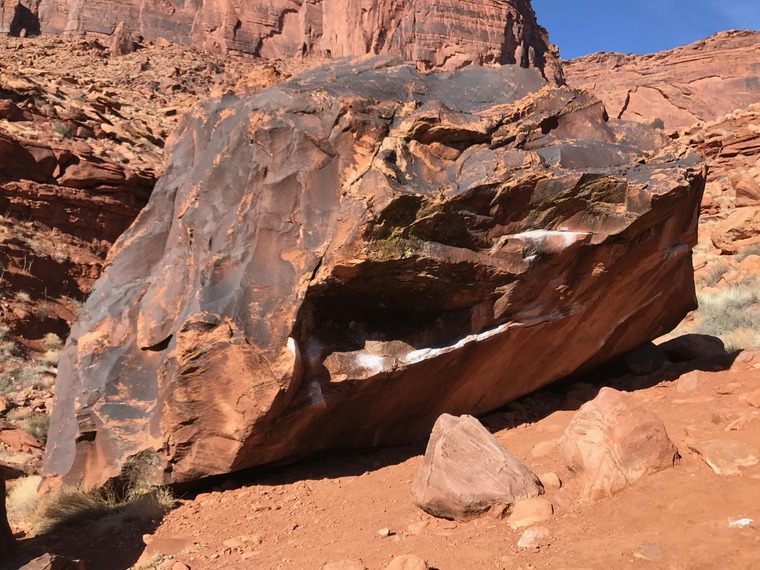 1
2
The Army of Darkness 1 / 2
Start on two small holds then traverse right to a big move to the right arete and climb up.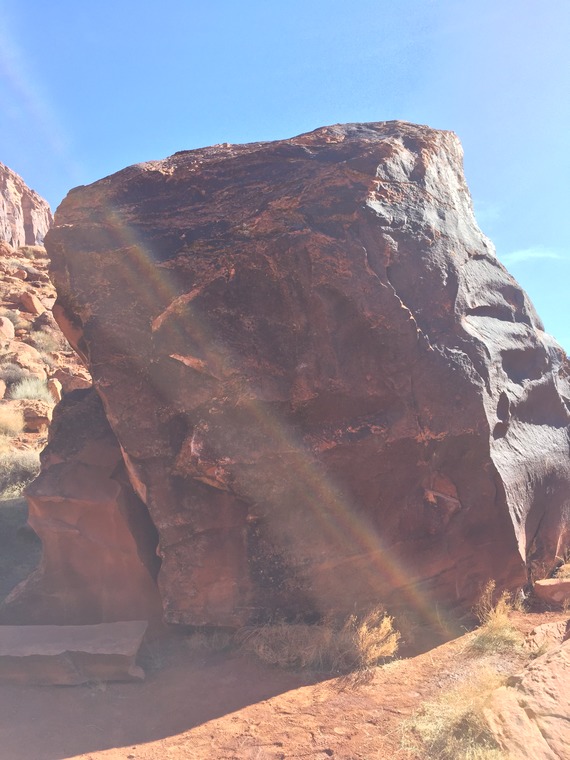 1
2
3
4
The Army of Darkness 2 / 2
Start on the left arete with a good side pull and undercling then climb straight up.

Small crimps and even smaller feet go straight up the blank, black face.

Do the same first move as Army of Darkness and then move right into the scoop.