Overview
"This is the majority of the bouldering in the Las Vegas area. It is located just outside of Red Rock National Park, so it's free! There is some rope climbing but its pretty much all bouldering and tons of it! Super convenient too and you can find shady and sunny spots at all times of the year"
— Alexandra Kahn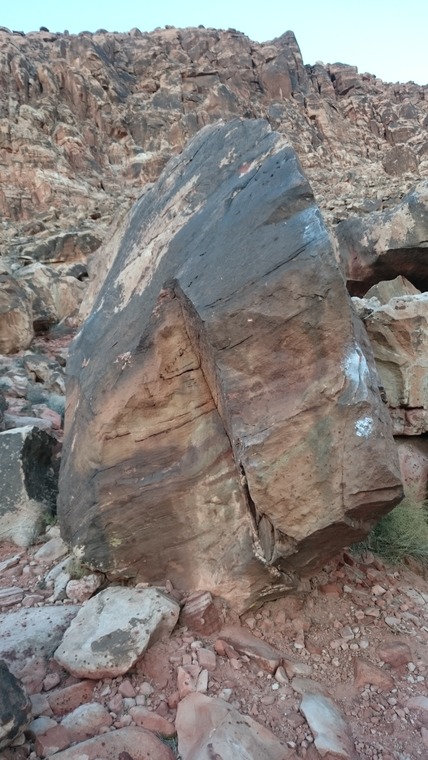 1
2
Hound Dog Arete 1 / 1
Stand start

Start with right hand sidepull and left hand wrap at the arete.