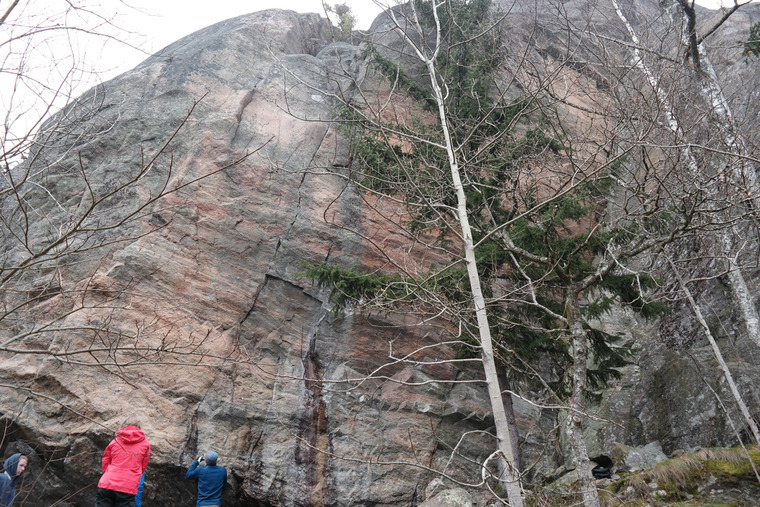 1
2
3
4
5
6
7
8
9
10
11
12
Apocalypsväggen 1 / 1
Sort of meaningless... but the top is rather good for some reason.

Climbed before the bolts on "Hornet" were placed.

Long standing project. A couple of moves missing.

Drax och sedan rakt upp Apocalypse now mixad + ankare

Rather contrived as it climbs into the dihedral "Apocalyps" for no hands rests before committing into the boulder problem on the headwall. Can and has been finished via "Apocalyps Now". Probably bumps the grade a notch.