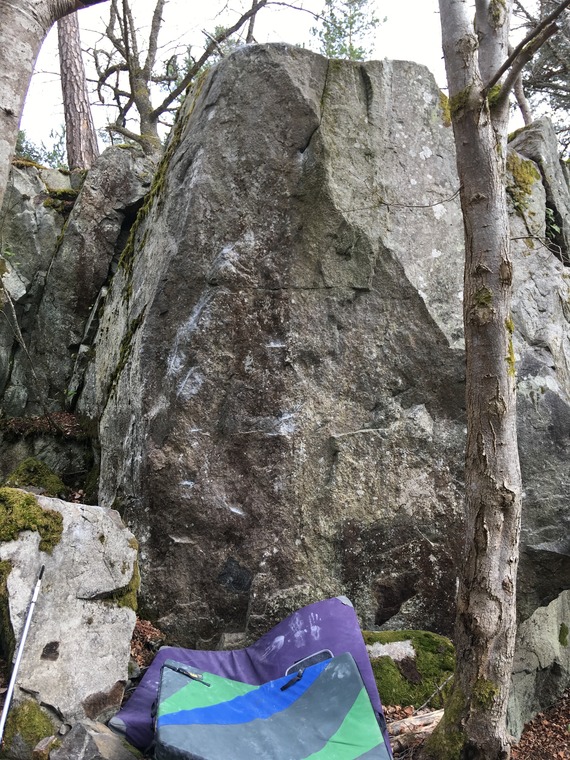 Bim, 7B
En riktigt pärla. Stående start på valfria grepp, klättra på lättast möjliga sätt till toppen. Den uppenbara pocketen kan vara fuktig ett tag efter regn, vilket då gör flyttet till toppen extra utmanande. Landningen är, efter att en stubbe med viss möda grävts upp, bättre än vad man kan tro vid första anblick.
Added by Fredrik Andersson
Grade opinions
The bar chart shows the number of ascents logged with a given grade opinion including both private and public tick lists.
Automatic grade updates
Automatic grade updates are based on grade opinions from at least 5 different tick lists. Only automatic updates are listed here. Manual user edits are not included.
2020-05-26: 7B+ => 7B

Ascents from public tick lists
Public to-do list entries