Climbing in Tenerife, Spain
Tenerife is known for its weather with 300 sunny days per year. On top of this, the temperatures remain moderate throughout the year which makes it a paradise for every kind of climbing. Besides climbing, when visiting the island, you can enjoy Canarian food, lovely villages and the possibility of swimming in the Atlantic Ocean. Tenerife is the largest of the Canarian islands and it's located around 1300 km south of Spain and 250 km west from Marocco. It's easily reachable by plane and, for a long term holiday with campervan, you can grab a ferry from Cadiz or Huelva. The red and black basalt rock offers a wide range of routes in different grades, serving both beginners and advanced. From overhangs to slabs, from jugs to crimps and from cracks to slopers Tenerife offers a wide range of climbing for your holidays. There isn't excessive amount of boulders for the beginners, but when you feel confortable from 6A up you'll find lots of fantastic problems in a unique landscape. Besides sport and bouldering Tenerife has also some deep water solo (DWS) for which the best season goes from May to August when the wave conditions are suitable. In any case it's important to check the wave conditions before climbing. Less than 0,5 m is good, more than 1m is not possible. Besides climbing Tenerife offers an endless amount of rest day activities such as sailing, diving, surfing, paragliding, biking, fishing, hiking, botanical gardens, zoos.... It's easy to spend months on Tenerife without getting bored!
Tenerife topos
762 routes in 12 crags
---
Photos
96 photos shared by 11 climbers
---
Travel info
Best season
Throughout the year
How to get there?
By plane, or with ferry when traveling with a car.
Where to sleep?
All kinds of options available in different parts of the islansd.
Other activites
Sailing, diving, surfing, paragliding, biking, fishing, hiking...
Recommended services in Tenerife
---
Get Tenerife climbing guide to your smartphone
The most detailed climbing guide from Tenerife starting at €2.91 / month.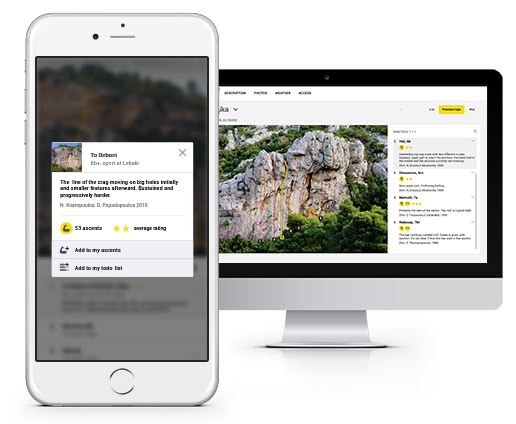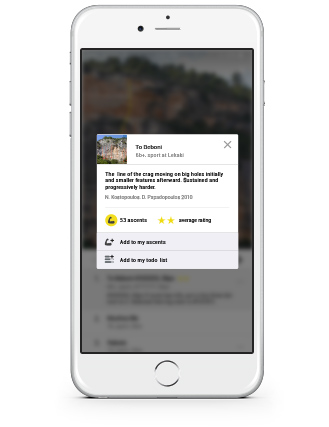 762 climbing routes with high-quality topo images and detailed descriptions from Tenerife
The subscription also includes access to other 3311

Premium

crags around the world
Find crags and boulders with ease using in-app GPS
Use topos even when there's no Internet connection