Bouldering in New River Gorge
Even though many climbers might not know about it, New River Gorge has thousands of high quality sandstone boulders lurking in the vast forests. The unifying theme of the New River, Meadow River and Gauley River Gorges is the exceptional Nuttall sandstone. Composed of up to 98% quartz, this bullet-hard sandstone adorns the steep hillsides of all three river valleys forming the impressive cliffs known for excellent single-pitch route climbing. What has historically received less attention are the boulders. Tumbled from the cliffs down the side of the gorges, they are more similar to granite and gneiss talus fields than the water and wind eroded sandstone of other popular eastern sandstone locales. 🧗‍♀️ Most of the climbing areas here are small with quick approaches. The overall concentration of rock in and around the New River Gorge is particularly high: nearly every tributary of the three rivers contains boulders. It has been posited that there is more rock in a 30 minute radius of Fayetteville than anywhere else east of the Mississippi, of similar size. If there is anything that the New lacks, it's a high concentration area such as Stonefort or Rocktown, although Hawks Nest, Pirates Cove and Meadow Top are not far off. The distribution of boulders allows for hundreds of climbers to be in the region without any one area seeming crowded. ☀️❄️ You can boulder year round at the New River Gorge, but some seasons are definitely better than others… Visitors swarm to the New in the summer, and even though it isn't prime bouldering conditions and you probably won't send your hardest, you're still climbing great boulders in a beautiful place. It's hard to plan a climbing trip for the winter, because the weather is all over the place. It is, however, when you can find the best friction, so those looking for an edge on their projects will want to come in winter. October and November are beautiful months here. Highs are usually in the 50s and 60s, lows from the high 20s to 40s. October is the driest month of the year on average, and November's not far behind and offers better temps. Spring is identical to fall, except a bit rainier and more humid. Still, if you watch the weather, you can get prime bouldering conditions through April. 👇 Bouldering at the New River Gorge is just now coming into the spotlight, so help make sure that all of the attention we get is positive attention. Here's some pointers to follow: Leave No Trace. Follow all park rules. Some examples: keep all pets leashed at all times. Don't trespass on private property. Park in designated parking only. Use existing trails only. Don't be a jerk. Remember that everyone has an equal right to be out there in the boulder field. Walking on railroad tracks is illegal. If you walk near tracks, you are doing so at your own risk. Never walk ON the tracks. 💪 This topo builds on the excellent efforts of previous guidebooks, in particular "New River Gorge Bouldering" by Micah Klinger and Stella Mascari published in 2015. Stella Mascari and Aaron Schneider are the primary authors for the New River Gorge region topos. For any questions, concerns or suggestions, please reach out directly to Aaron at @schlooder on Instagram or email nrgbouldering(at)gmail(dot)com.
New River Gorge, West Virginia map
New River Gorge, West Virginia topos
1799 routes in 32 crags
---
Photos
135 photos shared by 7 climbers
---
Travel info
Best season
Climbing possible throughout the year, but Spring and Autumn are the best.
How to get there?
Good freeway connections to Fayetteville.
Where to sleep?
Fayetteville has a good selection of accommodations, including great campsites.
Other activites
Rope climbing, paddling, swimming, hiking, mountain biking, and disc golf.
---
Get New River Gorge, West Virginia climbing guide to your smartphone
The most detailed climbing guide from New River Gorge, West Virginia starting at €2.91 / month.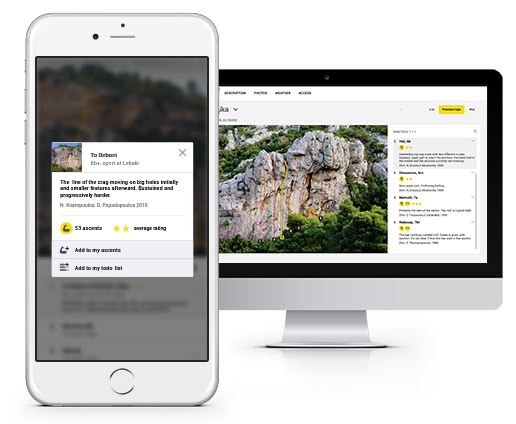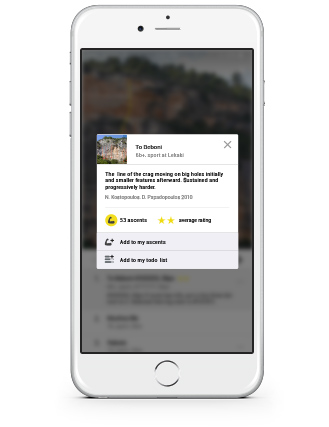 1799 climbing routes with high-quality topo images and detailed descriptions from New River Gorge, West Virginia
The subscription also includes access to other 3399

Premium

crags around the world
Find crags and boulders with ease using in-app GPS
Use topos even when there's no Internet connection