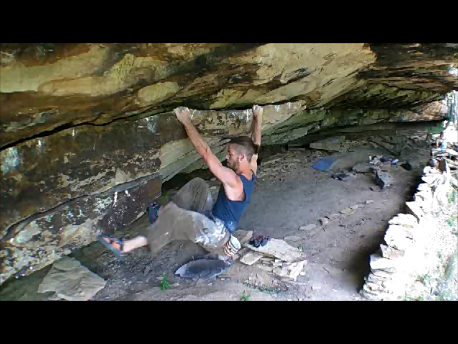 1
The Big Roof, AKA, 'The Dig' - Get Here and you'll understand the name 1 / 2
Start in the middle of the roof down low over the large block. One strenuous move leads to a long jug rail to a top out finish. Long and pumpy.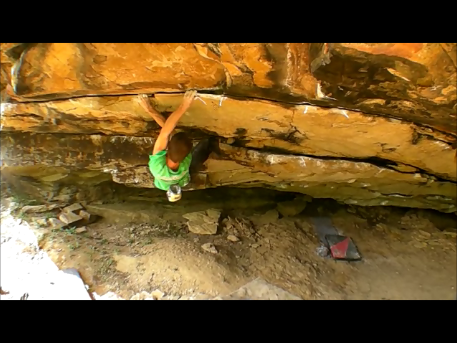 1
2
3
The Big Roof, AKA, 'The Dig' - Get Here and you'll understand the name 2 / 2
Same start as V3, but go right at jug rail Then dyno to upper jug rail, and exit left and top out.

Low start obvious holds, up to rail, out to top out.

Low left side of roof. Starts on two crimps moving out to large jug and jug rail. Then a large dynamic move to upper rail and then out to top out.