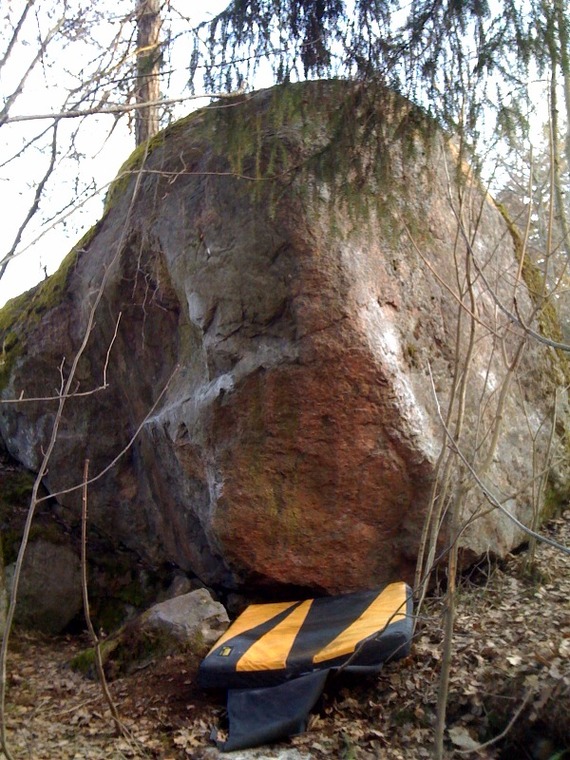 Prism, V4+
Wall. Sit/crouch start. Both hands on the small ledge. Straight up. Elimination: Do not use the mossy, big ledge at the bottom.
Grade opinions
The bar chart shows the number of ascents logged with a given grade opinion including both private and public tick lists.
Automatic grade updates
Automatic grade updates are based on grade opinions from at least 5 different tick lists. Only automatic updates are listed here. Manual user edits are not included.
2010-08-23: V3+ => V5+
2010-08-23: V3+ => V5+
2012-05-26: V5+ => V5
2012-05-26: V5 => V4+

Beta
A lot easier with the new beta (video 1) compared to the old beta (video 2).
Video beta
Prism (Original and harder beta)
Ascents from public tick lists
Public to-do list entries