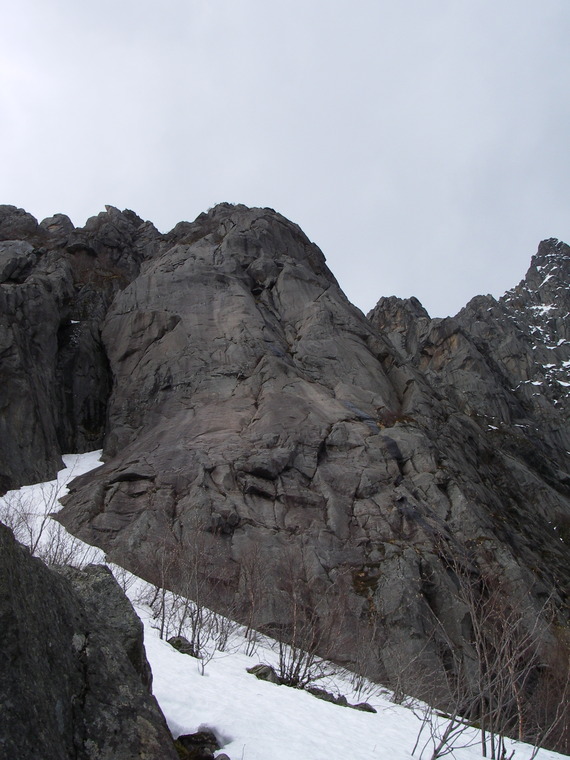 Wee Beastie, 6a+
A line near the left-hand edge of the buttress climbs it in four long pitches. Start 50m up the slope to the left of the groove of route Mygga. There is some very bold slab climbing early on and good cracks higher up. May not have been repeated. FA. Mark Garthwaite, Mick Fowler 4.7.1999.
Added by Jukka Leinonen
Grade opinions
The bar chart shows the number of ascents logged with a given grade opinion including both private and public tick lists.
Automatic grade updates
Automatic grade updates are based on grade opinions from at least 5 different tick lists. Only automatic updates are listed here. Manual user edits are not included.
2019-08-09: 6a => 6a+

Ascents from public tick lists