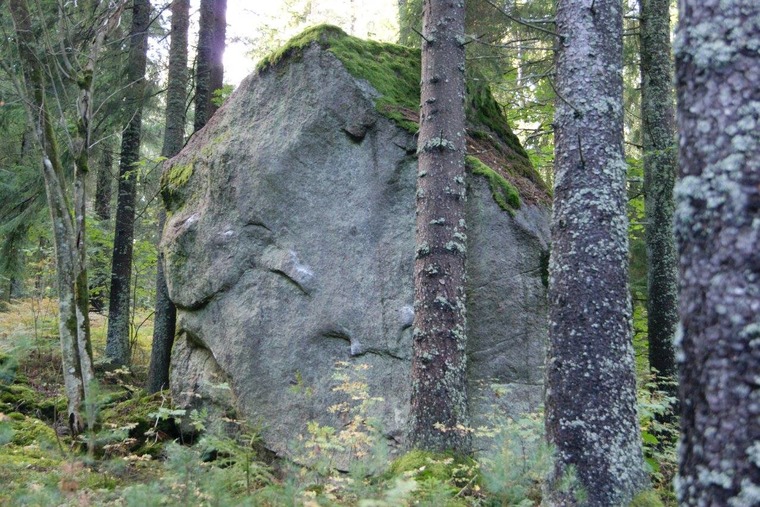 Shape Shifter, 7B
A quick instruction on how to get here: Following the gravel road that passes the marker, As you approach the marker from the NW and heading SE, a small, grassy parking will appear on your left at the top of a hill. Park here, and the boulder will be 50 meters into the forest on the opposite side of the road. This is the fine and obvious line of crimps that move diagonally across the boulders steepest face. Stand start with Right hand on sharp crimp and left hand on inverted horn shaped sidepull. Move left into crimp line and top out via jugs on the far left of the face.
Added by Storm Ferreira
2 en ascents logged
No differing grade opinions.
Beta
For the strong climber, one can muscle through the crimp line, but the trick to a clean sequence is attentive footwork.
Ascents from public tick lists

Vänster startgreppet rök på första presset. Aningen hårdare nu när det bra fotsteget för skicket försvann. Startgreppet för höger hand är ruskigt nära att ryka snart också. Kommer fortfarande att gå att klättra även om högergreppet ryker.

This project I returned to, two years in a row, before stitching the moves together.