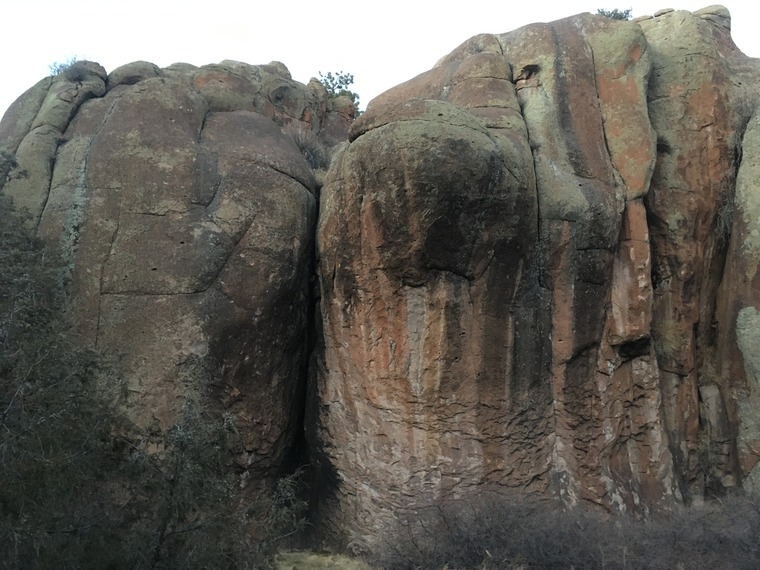 The Killer Pillar, 7a
Bear hug the steep pillar on cool holds. If you cheat into the chimney you have to deal with the bat guano. After the angle eases enjoy the crimp rails to the anchor.
Added by Wesley ORourke
Beta
On the pillar to the left of Do the Right thing.