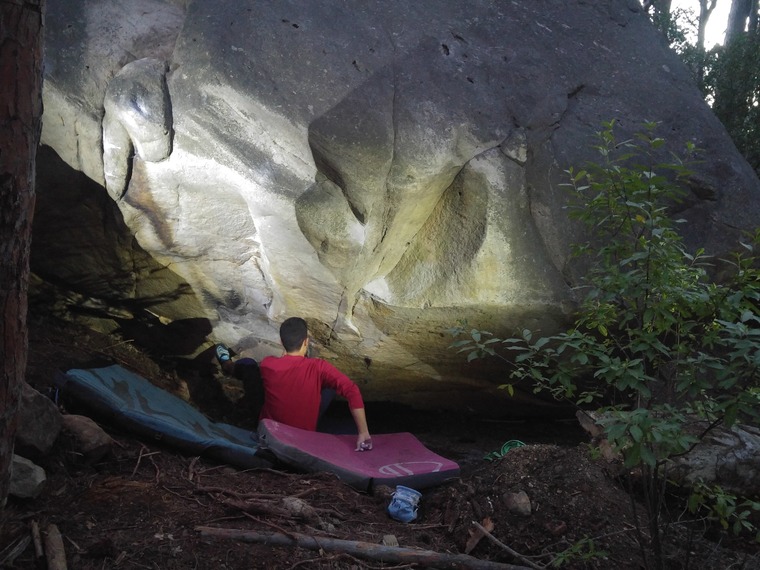 1
2
3
The Shire 1 / 3
Start as "Dig Down to Get Dirty", but finish straight up

The new sit to the original Himura line. Start low on two opposing good sidepulls. Move right to sharp sloper, big move up to slopey sidepull/pinch, LH to small 2 finger pocket and finish left as Himura.

Crouched start, RH on sloping pinch and left in small 2 finger pocket. Big move left and topout up up the slab.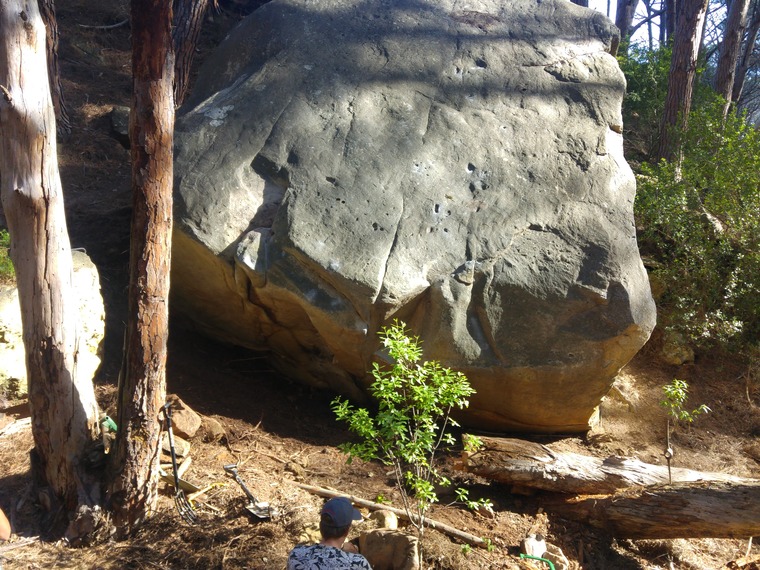 1
The Shire 2 / 3
Start on good hold and move up the slab on beautiful pockets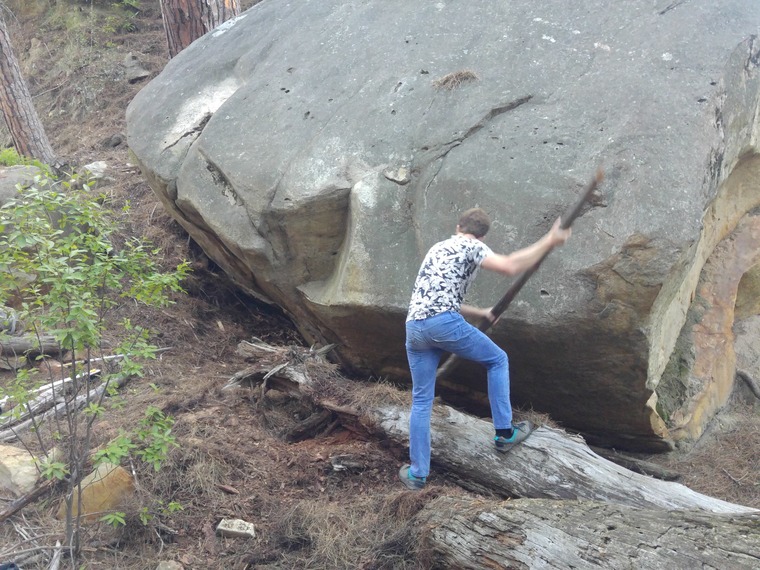 1
2
The Shire 3 / 3
Left start to Sam's Pockets

Sit start matched on the RH face, move up the overhanging arête onto the arête in the other direction to two perfect pockets. Mantle over and finish up the slab.