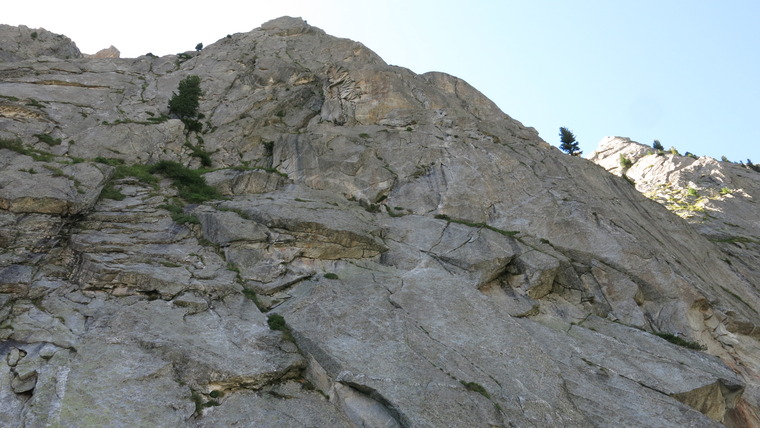 AI-Recommended products for this route
Via felici, 6a
7 pitches. Total climbing length: 220m. Access: Take the teleferic from Pranzaira to the Albigna Water reservoir. Walk to the western end of the concrete dam. From there walk down a few meter until you see the route name painted on the rock. Beware of rope drag in the 2. pitch. There is a separate abseil one you've reached the end of the 7th pitch. Double rope recommended.
Added by Ingo Rau
2 ascents logged
No differing grade opinions.
Ascents from public tick lists

Ensimmäisen kerran vuonna 2009, liidinä 1,3,5,7 kp (?), nyt uudelleen ja liidinä 2,3,4,6 kp.
Public to-do list entries