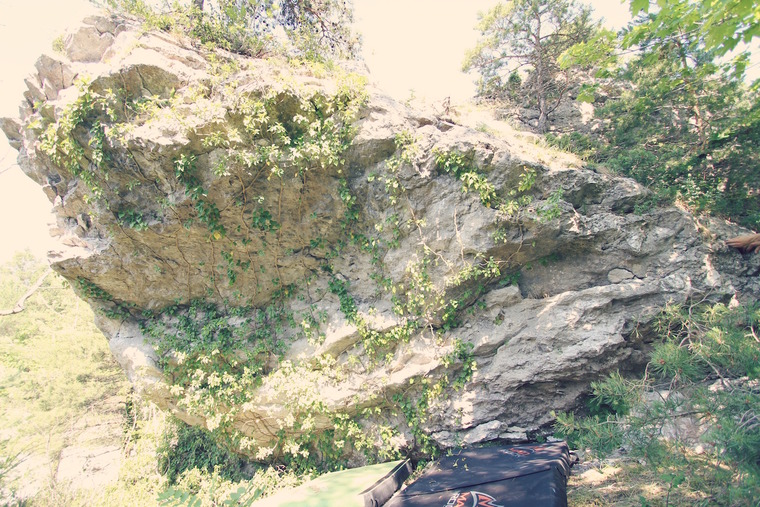 Captain Hook, 6B+
Starts on a shelf with both hands and tops out to the right. Entire boulder has been sparingly cleaned to keep the mystical feeling of Peter Pans Neverland
Added by Alexander Margaritis Jansson
3 ascents logged
No differing grade opinions.
Beta
Two-hand start, left hand up to a good hold, right hand to small crimp, bump left hand up and then lean out far to the right to get the right hand to a semi-good crimp and fall out to get left hand in a two-finger pocket above. Then top out.
Ascents from public tick lists
Riktigt nice problem som jag tyvärr inte fick FA på, men väl glädjen av att ha hittat en av de bättre i området!
Public to-do list entries