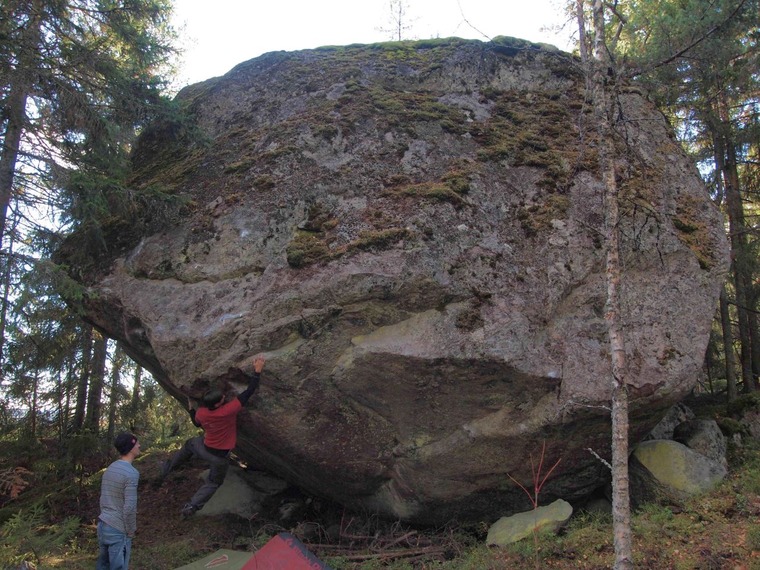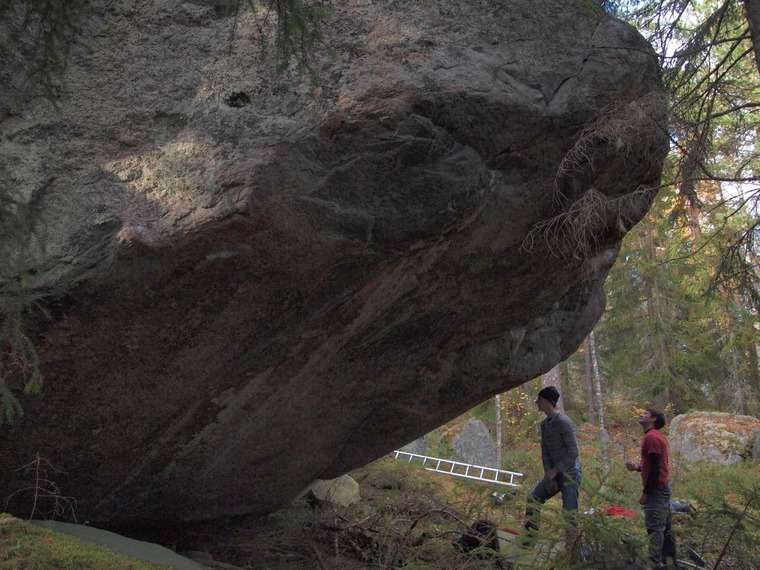 Jockes boulder, 8A
Start with big pinch, climb straight up. The upper slab is dirty and the problem has not been topped out yet.
Added by Stefan Eklund
2 ascents logged
No differing grade opinions.
Ascents from public tick lists

Kul moves, väldigt mossigt på toppen även för icke urtoppning. Vore kul att komma tillbaka för full value.

Namngiven efter pinchmagikern själv. Lyckades kila in knät mot hyllan vilket gjorde de första två flytten med höger lättare. Håller med Jimmy, gör gärna om den med borstad topp!