Overview
"Usually vertical or slighlty overhang faces. Highballing is highly recommended. Beatiful scenery and relaxed climbing."
— team RVK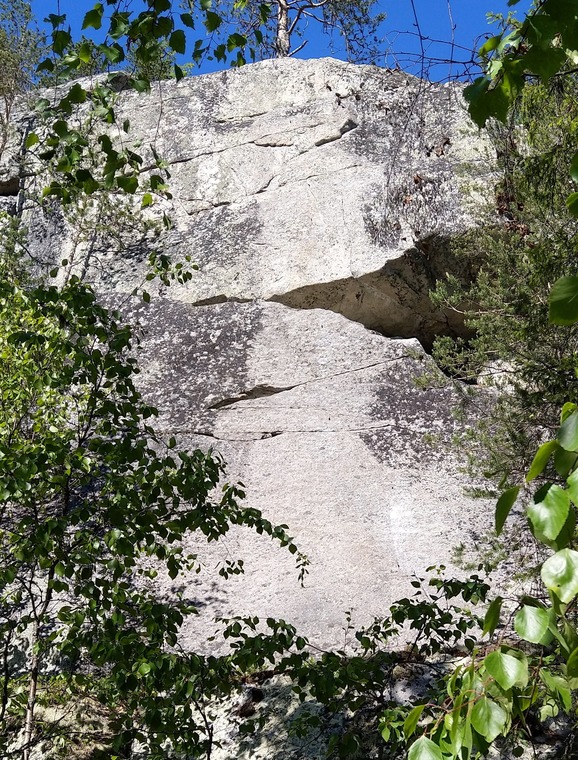 1
Kellari 1 / 3
Approach: from behind the restaurant, follow the signs to Grotta. Once in the cave, follow on the same level about 50m. A short route called Kipukynnys appears below on the left: go down to that level at the start of said route. Then continue forward first under the roof and then about 30m until you come up at 5m meter high hand crack. Drop down another level and the route is behind the corner on the right. Congrats for solving the first crux - finding the route!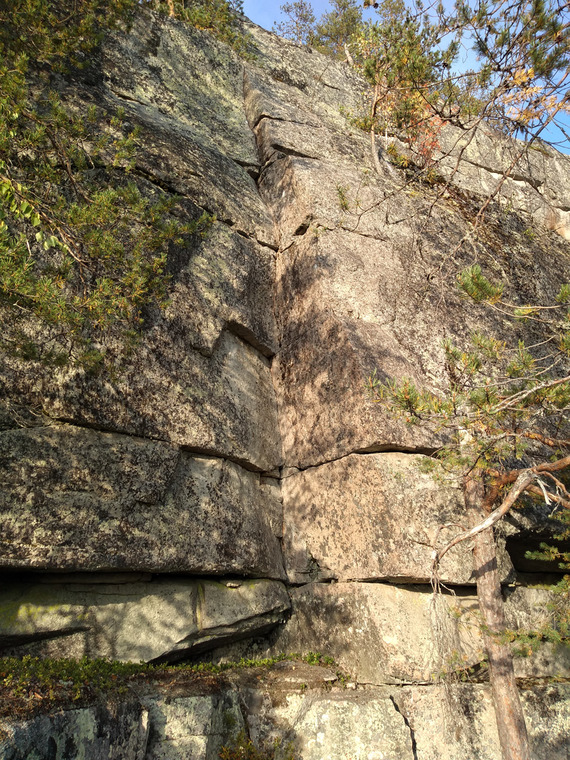 1
Kellari 2 / 3
Route continues about 6 meters from the ledge / Reitti jatkuu vielä kuutisen metriä ylätasanteelta.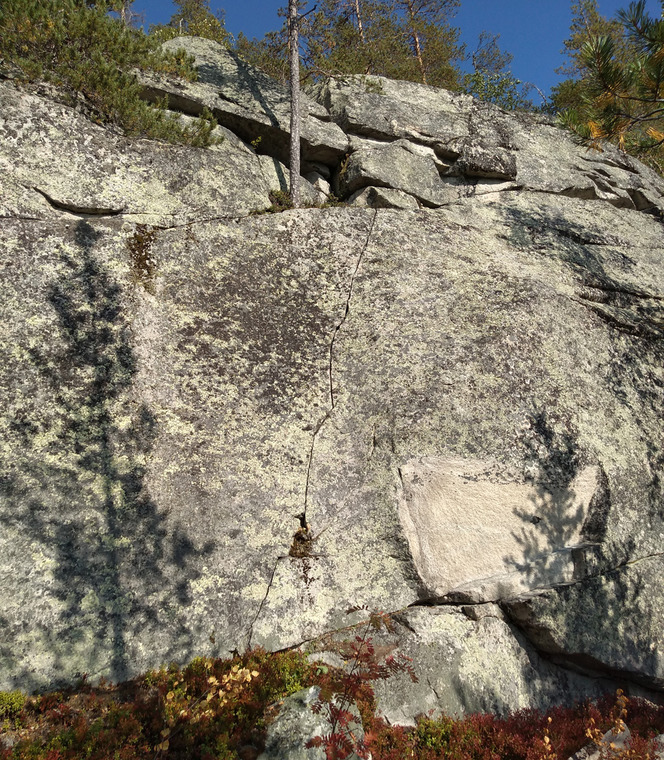 1
Kellari 3 / 3
Lyhyt ja ytimekäs sormihalkeama.