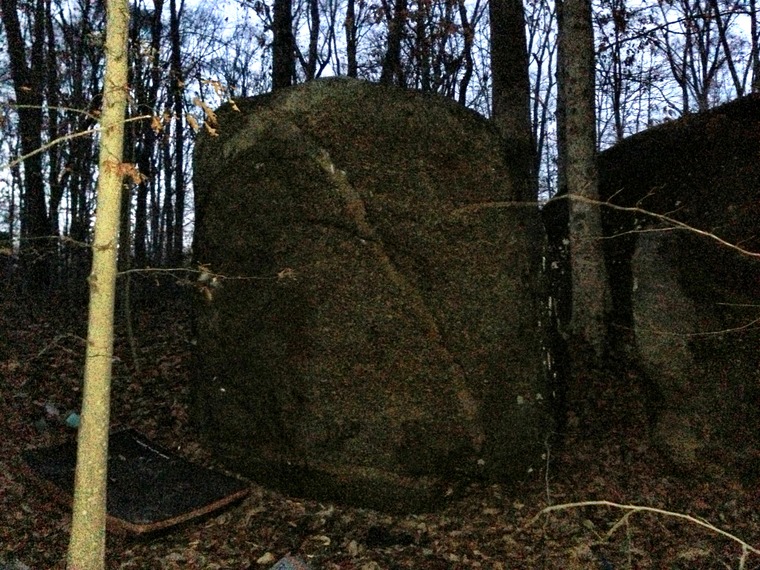 After Hours, 6A+
Start matched on side pull on left side of boulder then use undercling or rail to slap the lip and then traverse to finish on same top out as sunday drive.
Added by Kristoffer von Ow
Ascents from public tick lists

Currently impeded by a fallen tree. Still possible to do, but the start is weird.