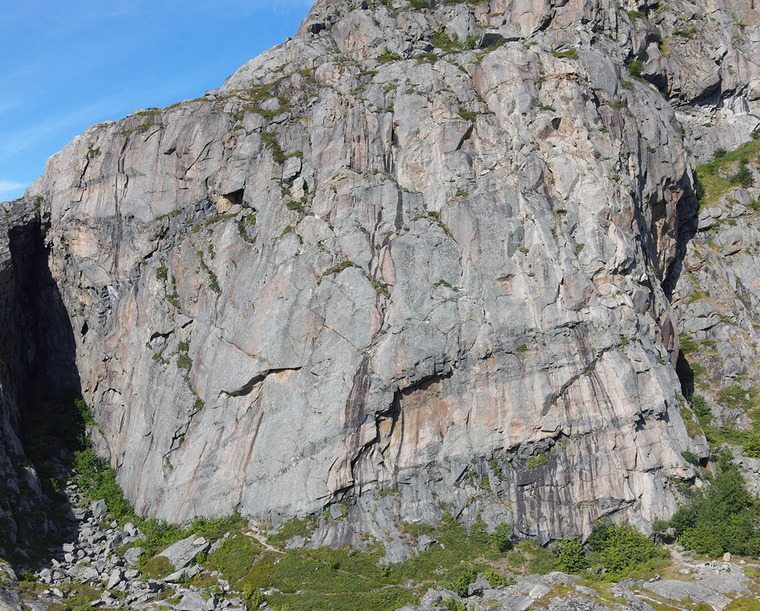 AI-Recommended products for this route
Tromsø ekspressen, 6a+
(The Tromsø Express) A fine route up the most prominent of the parallel grooves in the centre of the cliff. Three well-protected crack pitches make for a great route. FA. Håvard and Sjur Nesheim 1979 or 1980. They may have used a different finish to the one described. DA (Pitch 2) Ed Webster, Thorbjørn Enevold 1993.
Added by Stefan Lindström
Grade opinions
The bar chart shows the number of ascents logged with a given grade opinion including both private and public tick lists.
Automatic grade updates
Automatic grade updates are based on grade opinions from at least 5 different tick lists. Only automatic updates are listed here. Manual user edits are not included.
2019-07-29: 6a => 6a+

Ascents from public tick lists
Public to-do list entries