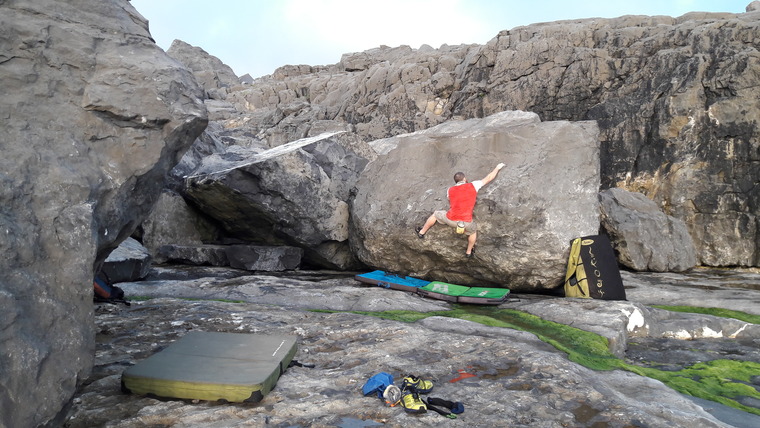 Blue Hook, V3
Sit Start onto a chin high rain and traverse left out under the overhang. Grunt your way up and around to a graceless bellyflop on top of the boulder.
Beta
F. A. - Sarah Hoare - July 2016
Video beta
A capture of the first ascent !