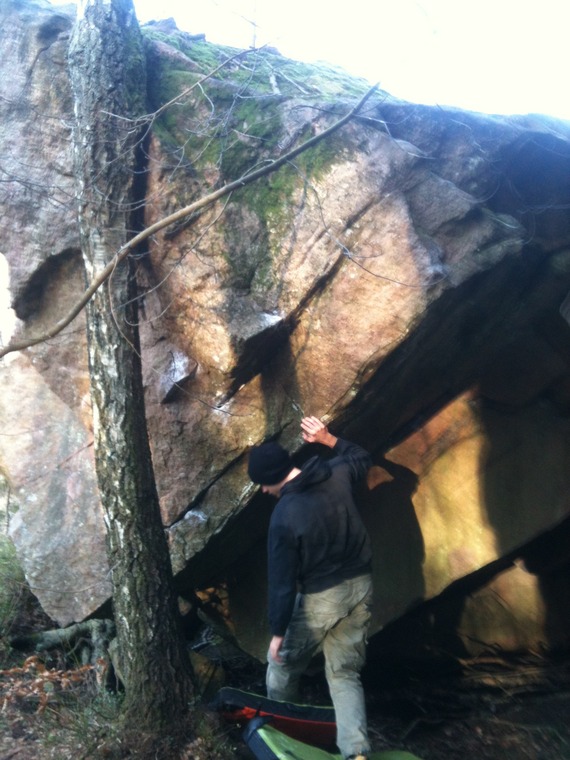 1
2
8 km spåret 1 / 2
Sit-start in diagonal crack next to the birch tree. Move up and right along the arete on good holds.

Stand start. Right hand in obvious hold in crack/seam, left hand as a gaston in the roof. Move up.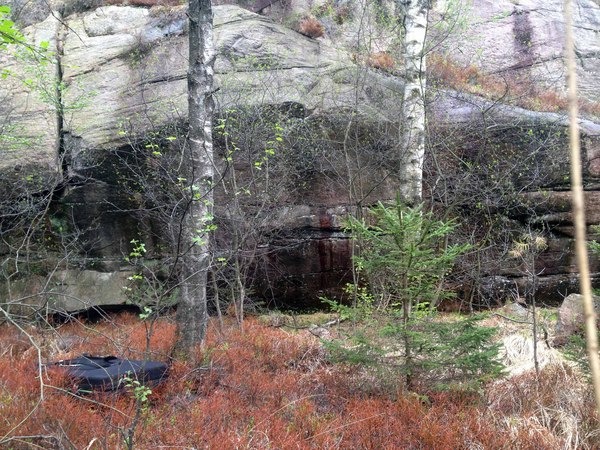 1
2
3
4
5
8 km spåret 2 / 2
Tydlig spricka som ligger längst till vänster på överhängande traversväggen.