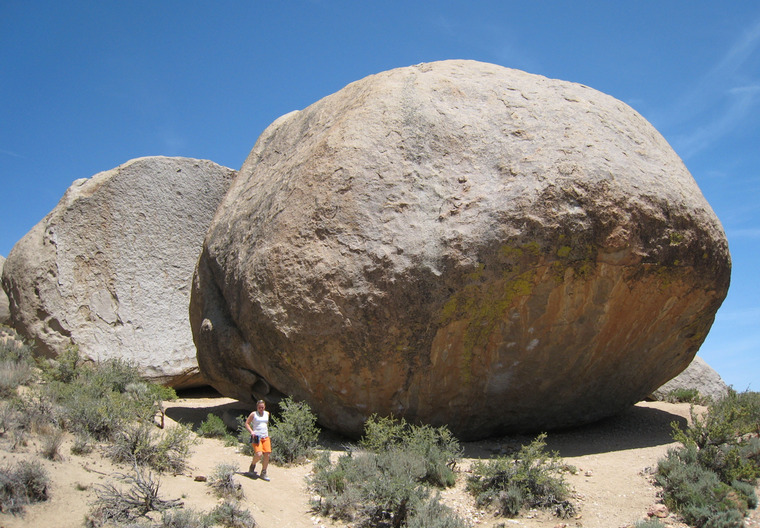 Lucid Dreaming, 8C
The Grandpa Peabody boulder is the first and biggest boulder you encounter in the Buttermilks. Walk up the clearly defined trail to this impressive boulder. You will notice two definitive lines up the overhanging wall. On the right side is Evilution, on the left is Lucid Dreaming.
Added by Alexandra Kahn
1 ascent logged
No differing grade opinions.
Beta
the boulder problem starts on an obvious incut crimper rail and goes straight up to around the 25 foot mark where you break right and climb into the ending of Evilution.
Ascents from public tick lists

12 days, over 2 years time. this one is for you dad! by far the hardest thing i have ever done. A perfect culmination of power, technique, and finger strength. A mind game for so long. to say this is the same difficulty as terremer or jade would be wrong IMO. It feels like another level up from them and another step up for me in my own climbing. Proud to call this one mine!
Public to-do list entries