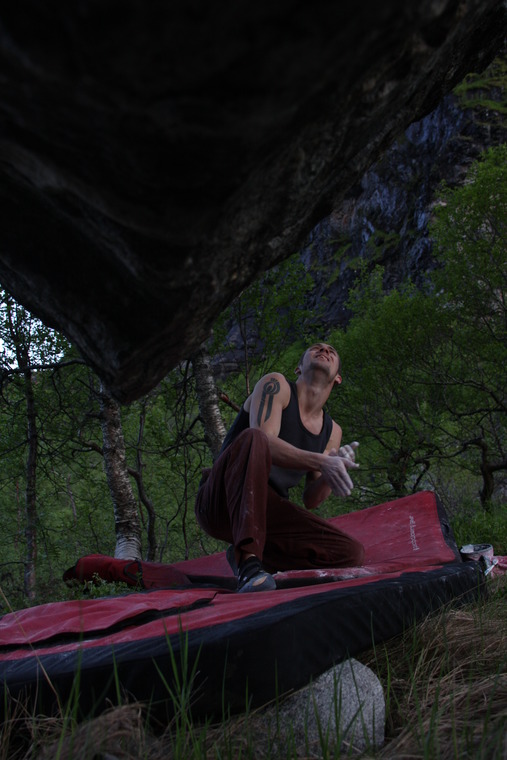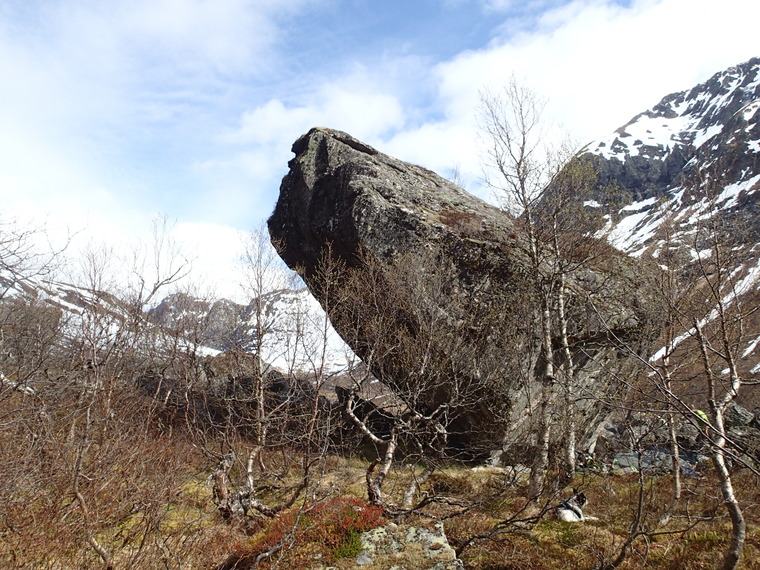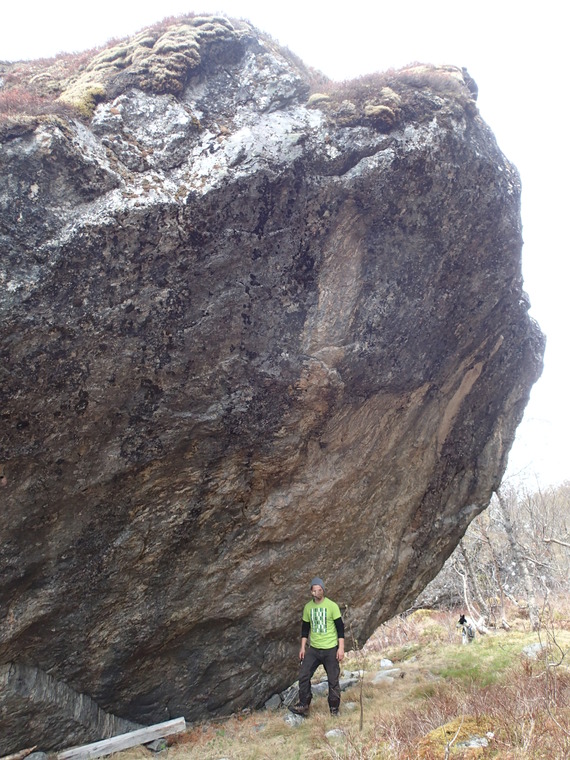 Titanic, ?
really nice boulder! steep and high with good landing.
Added by Sindre Dimmen
Public to-do list entries

Bildet er tatt frå under overhenget og utover. Startar på nokre små krimpar på kvar side av "baugen", fortsett så ut, omlag der personen sitttopper ut, 8-9meter lenger ut og kanskje 6-7meter over bakken..Høgt og langt, med fantastiske flytt! God landing, men nødvendig med god spotting!