Rock Climbing in Val di Mello, Italy
Val di Mello and Val Masino are truly unique climbing destinations. They are conveniently located just an hour and a half from Milan and Bergamo, and within a few kilometers of the famous Lake Como, making them accessible from various airports. 🧗‍♀️ These valleys, situated at elevations ranging from 800 to 1100 meters above sea level, hold the distinction of being the birthplace of bouldering in Italy. The alpine landscape, coupled with thousands of boulder problems and sport climbing routes, as well as renowned multipitches, transform these areas into sanctuaries of both classic and modern climbing. Climbing in these valleys unfolds on erratic boulders crafted from exceptionally compact Alpine granite, offering climbers a truly exhilarating experience of friction. The climbing style here is both highly technical and powerful, with a preference for slabs, edges, and compression overhangs. ☀️ The climbing season here is virtually year-round. Certain sectors are always bathed in sunlight, making them ideal for winter climbing. Others remain in the shaded areas, making them excellent choices for the milder seasons. Additionally, the Bagni di Masino sectors, nestled at an altitude of approximately 1300 meters within a fir forest, create a perfect summer climbing destination. The routes and boulders cater to climbers of all skill levels, ranging from 2 to 8C. 🍕⛰ Many areas in these valleys are family-friendly, and numerous boulders are conveniently situated near roads and trails. On rest days, you can immerse yourself in the stunning Alpine landscapes with just a few minutes of walking or embark on a full-fledged mountain trek if you desire a more extensive hike. Alternatively, a short 30-minute drive can take you to the world-famous Lake Como. The region boasts a plethora of restaurants serving local cuisine and pizza, offering ideal places to refuel after a day of climbing. The local community is generally welcoming to climbing enthusiasts, but it's crucial to approach the area with respect for both nature and its inhabitants.
Val di Mello topos
1342 routes in 8 crags
---
Photos
51 photos shared by 8 climbers
---
Travel info
Best season
Spring and autumn
How to get there?
Easily reachable by car, many airports close by.
Where to sleep?
Plenty of options in the mountain villages in the area.
Other activites
Hiking, visiting lake Como, biking...
---
Get Val di Mello climbing guide to your smartphone
The most detailed climbing guide from Val di Mello starting at €2.91 / month.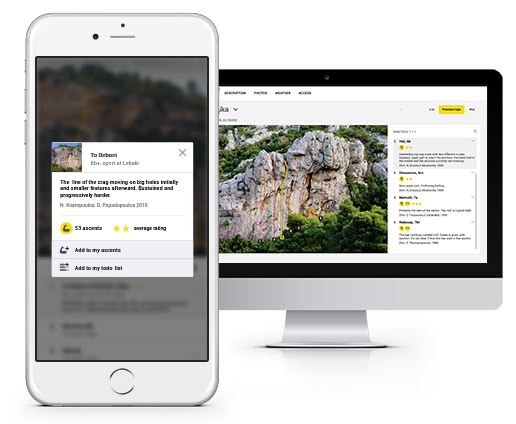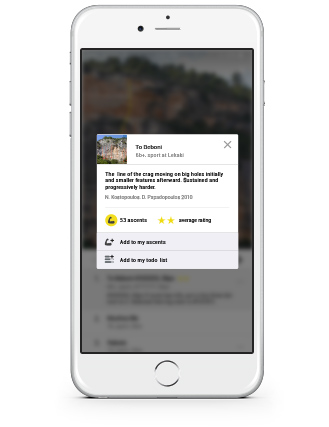 1053 climbing routes with high-quality topo images and detailed descriptions from Val di Mello
The subscription also includes access to other 3433

Premium

crags around the world
Find crags and boulders with ease using in-app GPS
Use topos even when there's no Internet connection