Bouldering in North-Wales
For the sheer wealth of variety, North Wales should be considered as one of the best venues you could hope to visit. Mountains, forests, coast; limestone, gabbro, rhyolite; isolated or roadside and in so many combinations, the crags and boulders stretching from Llandudno to the Lleyn can easily hold their own up there with any in the UK and further afield. While primarily known for its long established and highly esteemed trad climbing, North Wales has a bursting bouldering scene and some of the best sport climbing in the UK. This variety gives year round options for bouldering for almost any possible weather; convenient given the areas reputation for rain. Still, there is always somewhere to head to for those with enough psyche. The Llanberis Pass, Ogwen Valley and the Great Orme will always remain the main draw, with climbs of every grade, angle and style available. Once you've exhausted these areas – or more likely chose to explore somewhere different – the surrounding valleys play host to a bewildering array of options, giving a lifetime of climbs from 3 to 8c. The Carneddau, Nantlle valley, Aberglaslyn pass and the corridor of limestone across the North coast yield more and more with every passing year, with new crags waiting to be discovered for the intrepid and motivated for first ascents. New venues are found and developed by passionate locals all the time, shown beautifully by the addition of bouldering spots Porth Nefoedd and Talfarach to the established and hugely popular coastal venue of Porth Ysgo in recent years. While much further to drive, the trio at the tip of the Lleyn Peninsula hold their own microclimate and are a must-visit for anyone who spends more than a week in North Wales. Meanwhile, heading south towards Blaneau Ffestiniog brings a wealth of new areas and problems, as well as more, further south found in the Central Wales guidebook. While it is easily possible to climb year round and in all conditions, the best seasons are as usual: Spring and Autumn; more specifically March/April and September. This time of year gives the best chance of dry rock and good conditions, although with the caveat that it can easily rain any day of the year. Child friendly crags are available, although as with most of the crags in the area, they can be quite liberally spread out. The density of problems is probably North Wales greatest shortcoming but this does offer solitude for those who prefer a quiet crag to themselves. Even at excellent and popular crags such as Sheep Pen, it is often possible to find a sneaky boulder to yourself. Bouldering topos for the area are produced by Prowess Climbing Coaching, who provide courses to demonstrate the wealth of bouldering on offer with either coaching or guided days out. Information on trad climbing will follow soon.
North Wales topos
1417 routes in 28 crags
---
Photos
87 photos shared by 6 climbers
---
Travel info
Best season
Climbing is possible all year round, but March/April or September give the most reliable conditions
How to get there?
Fly to Liverpool or Manchester and hire a car. Public transport is sadly lacking.
Where to sleep?
Hundreds of campsites, bunkhouses, B&Bs and hotels to choose from.
Other activites
North Wales is one of the outdoor adventure hotspots in the UK: mountain walking, kayaking, biking and much more.
---
Get North Wales climbing guide to your smartphone
The most detailed climbing guide from North Wales starting at €2.91 / month.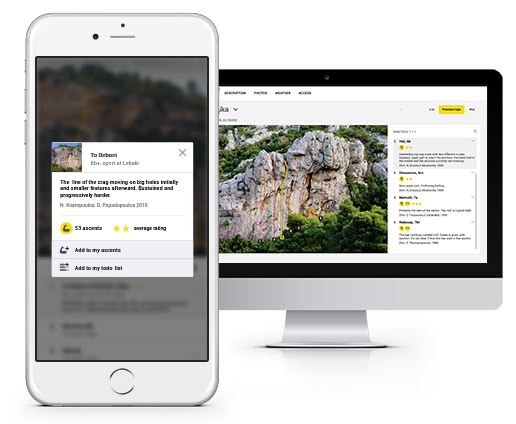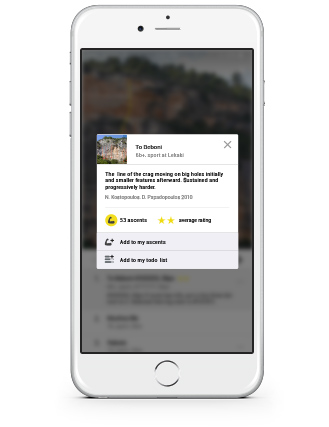 1417 climbing routes with high-quality topo images and detailed descriptions from North Wales
The subscription also includes access to other 3408

Premium

crags around the world
Find crags and boulders with ease using in-app GPS
Use topos even when there's no Internet connection