Climbing in Madeira, Portugal
Climbing in Madeira Island started around 1940 by the climbing pioneer of Portugal, of Dr. Rui Silva, who opened many routes that are still repeated today. Many of these routes are aid climbing on a type of volcanic rock that is very typical in Madeira, called "Cerro". More recently, as the sport climbing has been gathering more and more enthusiasts, some new sectors have been developed. 🧗‍♀️ The volcanic rock, basalt, can offer some nice challenges, as it is usually very sharp and slippery. Sport climbing is the most common type of climbing, but Madeira has also some classic mixed routes and there's also a new generation of trad climbs being developed. Madeira is known for its amazing landscapes and walks, and climbing there is also great. From the ocean, until the Laurisilva forest, you'll be guaranteed with amazing sceneries! The climbs range from easy and beautiful climbs with amazing views, to some harder ones in the 7-8 grades. Most of the crags are close to a road, so it's easy to take the whole family and enjoy. ☀️ As an Atlantic island and with influence from the African continent, Madeira has a nice weather all year around. Most of the precipitation occurs in the first months of the year and the average annual temperature at Funchal weather station is 19.6 °C. Basically, it's possible to climb all year around! 🏕🚵‍♀️ When it comes to accommodation, anywhere in the Island is a good spot as it's possible to get to any crag in less than 40min. The recommended spots by the author of these topos are in the west part, like RIbeira Brava, Ponta do Sol and Calheta. It is also highly recommended to rent a car, as the bus is not going to get you near the crags, and biking up some of the roads is very ambitious. For everyone who loves nature, Madeira offers great rest day options. From walks on the levadas, coasteering, MTB, trail running and canyoning, you will find a fabulous set of activities for the rest days.
Madeira topos
111 routes in 10 crags
---
Photos
34 photos shared by 9 climbers
---
Travel info
Best season
All year round, but first months are the rainiest.
How to get there?
By plane to the Cristiano Ronaldo International Airport and renting a car.
Where to sleep?
Anywhere in the Island is a good and you can get to any crag in less than 40min.
Other activites
Amazing outdoor options including hiking, biking, diving, trail running...
---
Get Madeira climbing guide to your smartphone
The most detailed climbing guide from Madeira starting at €2.91 / month.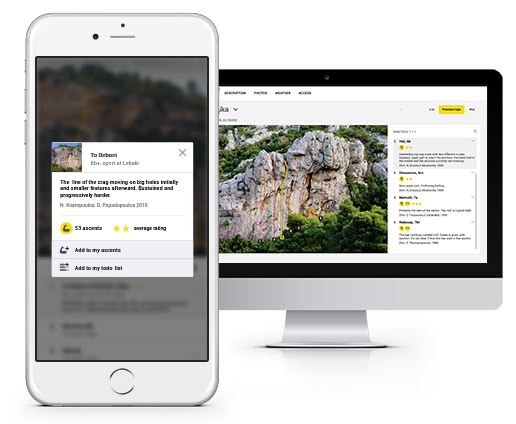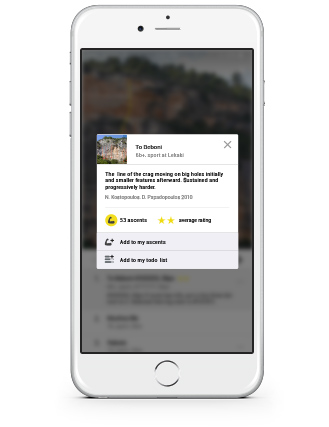 111 climbing routes with high-quality topo images and detailed descriptions from Madeira
The subscription also includes access to other 3426

Premium

crags around the world
Find crags and boulders with ease using in-app GPS
Use topos even when there's no Internet connection