Climbing in Kyparissi
Superb rock quality on versatile sectors, tufas and sea view. Kyparissi is an ultimate destination for those who appreciate beautiful scenery and are ready to test their tufa endurance. The area offers plenty of routes for even a longer trip and since it's only about 1h drive from Leonidio, it can easily be combined with a trip there. Despite the growing interest to the area, it remains calmer compared to its more popular neighbour. You'll find routes for all grades and especially if you're up for hard lines, you will be spoiled. Just like many other places in Greece, Kyparissi has been evolving rapidly over the past years. This is only the start and more fun is coming up all the time! Few sectors to highlight (more information on the sector pages below): Babala: THE place to go if you're climbing 7c and up. This is the best crag in Greece for very hard routes. Vlychada: Paradise-like place. A remote beach in a protected bay with crystal clear water and a cliff with a wide coverage of difficulties. Perfect crag for families. Watermill: A perfect climbing sector like it was planned to be one. Below 5min approach, sun in the morning, shady from noon on. Covering all difficulties and styles of features from crimps to stalactites, from slabs to steep juggy climbing. With the cherry on the top being the view to the sea.
Kyparissi topos
255 routes in 8 crags
---
Photos
20 photos shared by 6 climbers
---
---
Travel info
Best season
Spring and autumn, summer can work too.
How to get there?
Flying to Athens and renting a car. About 4h drive from the airport.
Where to sleep?
Plenty of hotels, B&B's and studios to rent in the village. More options and shops in Leonidio.
Other activites
Beaches, swimming, hiking.
---
Get Kyparissi climbing guide to your smartphone
The most detailed climbing guide from Kyparissi starting at €2.91 / month.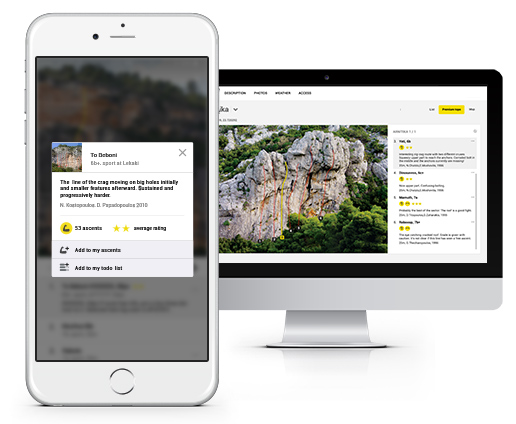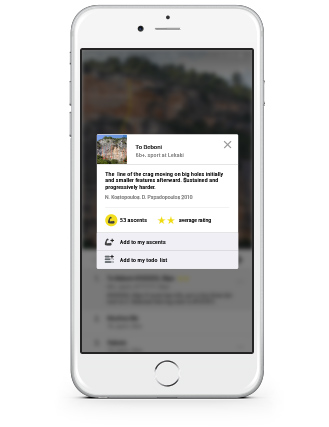 255 climbing routes with high-quality topo images and detailed descriptions from Kyparissi
The subscription also includes access to other 2952

Premium

crags around the world
Find crags and boulders with ease using in-app GPS
Use topos even when there's no Internet connection