Chironico Bouldering
Chironico is one of the most popular bouldering areas in Europe. Together with Cresciano and Magic Wood, it's a must-visit destination in Switzerland and there's a good reason for that. In a rather compact area you can find more than 2000 boulder problems within a rather short walking distance surrounded by a beautiful mountain landscape. [Note: due to the big size of the Chironico topos, we advise you to download them for offline use in the app while on a good WiFi connection. The approximate download-time is 3min.] 🧗‍♀️ The rock type is excellent quality gneiss with good friction, technical foot holds and overhangs. The typical Chironico route consists from overhangs with crimps, but you'll find all kinds of styles in the area. There's routes for all levels and the most common grades fall between 6A-7B. This makes it a great destination for both beginners and more advanced climbers. The terrain is pretty flat and thanks to the paths it's rather easy to move around in the area. This also makes many landings pleasant. Chironico is very suitable for families with kids as the approaches are short (1-25min) and often the ground is safe for the little ones to roam around. ☀️ Most popular seasons in Chironico are spring and autumn, when the temperatures are often pleasant both for hanging out and low enough to have a good friction. If you're looking for the very best friction, then winter is your choice but then the weather is also more unpredictable with a higher chance for snow and rain. Summer can work if you don't mind the heat and not-so-amazing friction. These topos include nearly 2000 problems from Chironico with topo images and route info. The GPS coordinates and map in the 27 Crags app make sure you'll easily find your way to the next problem!
Chironico topos
3026 routes in 7 crags
---
Photos
77 photos shared by 29 climbers
---
Travel info
Best season
Spring and autumn. Winter for the best friction and summer for chill climbing.
How to get there?
Easily reachable by car. Closest airports Bern, Milan and Zurich (2-3h)
Where to sleep?
Hotels, campsite and airBnB in the area.
Other activites
Hiking, MTB and visiting other amazing bouldering places in the area. :)
---
Get Chironico climbing guide to your smartphone
The most detailed climbing guide from Chironico starting at €2.91 / month.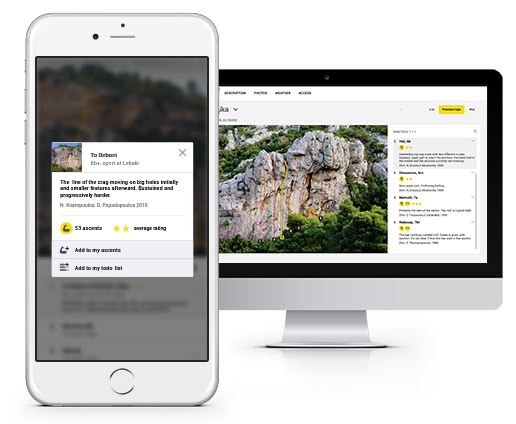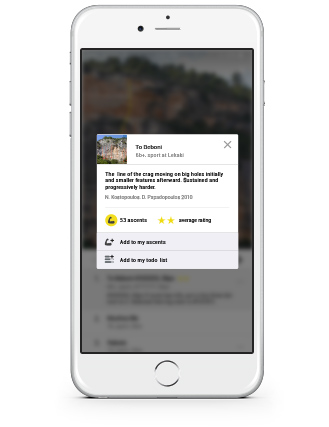 1994 climbing routes with high-quality topo images and detailed descriptions from Chironico
The subscription also includes access to other 3422

Premium

crags around the world
Find crags and boulders with ease using in-app GPS
Use topos even when there's no Internet connection