Climbing in Bohuslän
Easily comparable to the big world class destinations, but virtually empty and located by the sea, Bohuslän is a trad climber's paradise. With a variety of grades to choose from, the rock quality is exceptional and the landscape stunning. The granite walls sticking up from the beautiful fields offer all kinds of routes to choose from ranging from vertical crimpy ones to corners, cracks and slabs. Despite the increased attention which Bohuslän has got in the recent years, it still remains a calm and relaxed destination to head to. Besides trad climbing there's also some bolted routes and bouldering, but for most climbers trad is the reason to travel here. Bohuslän is also a friendly place for less experienced trad climbers due to the variety of easy routes with straightforward gear placements. Bohuslän is easily reachable by car from two airports and there's campsite and a climbing club hut a with cozy atmosphere (see map below). For groceries there's a store in Brastad and bigger one in Lysekil. These Premium topos are made by Petter and Hanna Restorp, the authors of Klättring i Bohuslän guidebook. More routes are constantly added!
Bohuslän topos
1624 routes in 57 crags
---
Photos
177 photos shared by 56 climbers
---
---
Travel info
Best season
Spring or Fall, Summer also possible.
How to get there?
Fly into Gothenburg (1,5h drive) or to Oslo (3h drive).
Where to sleep?
Camping on the farm or stay with other climbers at the Bohuslän Climbing Club hut. More options in the nearby cities.
Other activites
Seakayaking, fishing, biking, exploring the beautiful landscape and other nearby towns and cities.
---
Get Bohuslän climbing guide to your smartphone
The most detailed climbing guide from Bohuslän starting at €2.91 / month.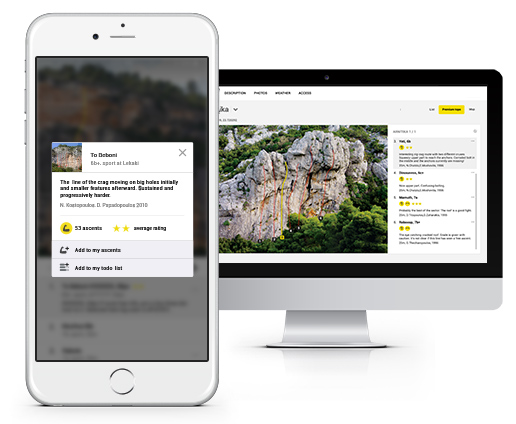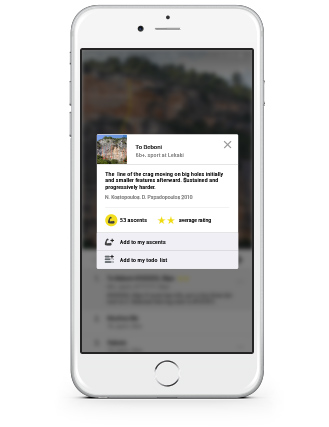 1624 climbing routes with high-quality topo images and detailed descriptions from Bohuslän
The subscription also includes access to other 2903

Premium

crags around the world
Find crags and boulders with ease using in-app GPS
Use topos even when there's no Internet connection