Shawn Raboutou (13) sends first 8A+, The ButterPumper, in Hueco Tanks, TX
On the last two days of Team ABC's trip to Hueco Tanks, Shawn Raboutou tried his hand at The ButterPumper, 8A/8A+. After working it on his second to last day, he returned on his last day to try for the send and succeeded. Like many who have come before him, Shawn used a knee pad for the knee bar, but coach and mother Robyn Raboutou says, "he's way to small to take advantage of the knee. His way was hard." This was Shawn's first 8A+ and his hardest send to date.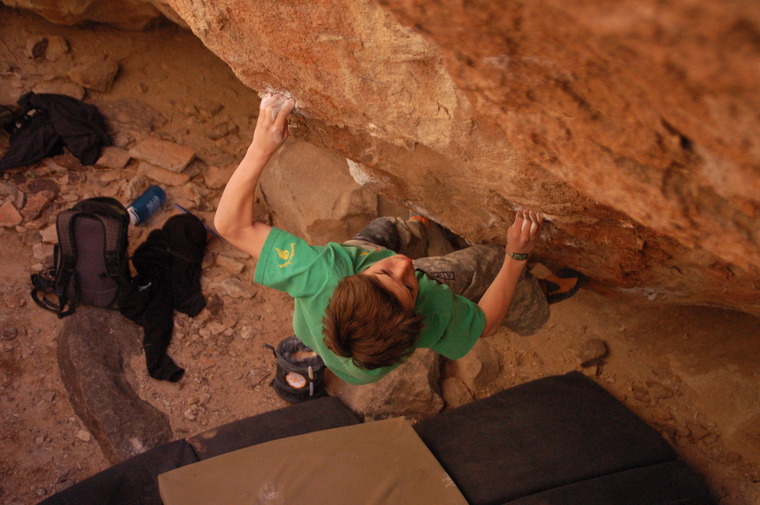 He also sent Sunshine, 8A, in a couple of tries near the end of his trip. Of the trip as a whole, Robyn comments, "I'm really proud of all the Team ABC kids. All of them exceeded their goals this trip."
Photo by Jaime Cantarovici
Story source: Robyn Raboutou, coach of Team ABC