Possibly a new 8C from D. Woods
Less then a week ago Daniel Woods took the podium in Colorado Springs by winning the ABS Bouldering Nationals, but like most professional rock climbers Daniel doesn't take days off either.
He reports via his FB account that he "has established the coolest, steepest, hard line i have put up.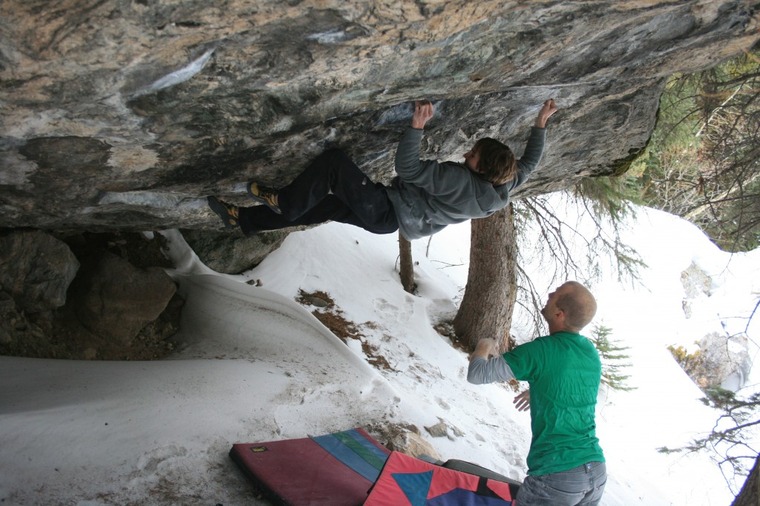 Daniel on Paint it Black, photo courtesy of B3bouldering/Jamie Emerson
The boulder is a giant 65 degree overhanging ships prow, which jolts out of the hillside. There is just enough room for a landing to work the crux moves. If you pitch from the top, you will take a 20 foot fall downhill into the river. There are 5 movements covering 15 feet of near horizontal climbing.
The crux revolves around... 2 high tension foot moves to a hard right foot kick over to the right side of the boulder. The first two holds are very slopey with no opposition and the upper holds are two quarter pad incut crimps. It is a good full body power test, along with extreme crimping."
Mr Woods has named the new line Paint in Black and is proposing a grade of lower end 8C.