Paul Robinson sends From Dirt Grows the Flowers 8C
Today Paul Robinson sent From Dirt Grows the Flowers 8C (left top out variant). Whereas the traditional From Dirt trends straight and ends with an 8A+ mantle, the variant adds 7 moves that traverse left and up at the lip for an 8A+ boulder problem.
Paul received beta from Micky Page, who recently sent From Dirt with the left top out variant, and confirmed the grade to be 8C. While Page was working the problem, he tried both top out methods and thought they were of the same difficulty, but preferred the left line. After speaking with Dave Graham, who put up the first ascent of this boulder and who tried both exits, the two agreed that both exits are of similar difficulty and it comes down to choosing to mantle versus continue climbing.
The bottom section of this boulder is considered to be the crux, measuring in at around 8B. Although the bottom section is harder, Robinson admits that he fell way more times off the top section due to the fatigue brought on from the bottom.
Robinson had planned to dedicate the remainder of his trip to Story of Two Worlds but after making such progression on From Dirt (in comparison to Story), he decided to finish it first. Robinson has been trying Story of Two Worlds off and on throughout his trip to Switzerland and he thinks that it is by far the hardest boulder in the country that he has tried. He has about a week left in Ticino, in which he hopes to send The Story, before moving on to Fontainebleau. He plans to return in the end of February 2011 to Ticino and stay until the end of March.
Look for video of this ascent and Robinson's FA of Ill Trill in Haroun Souirji's upcoming film 'Better Than Chocolate,' due to release March 2011.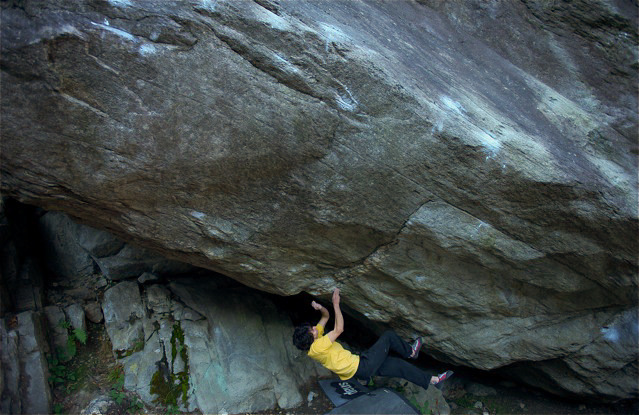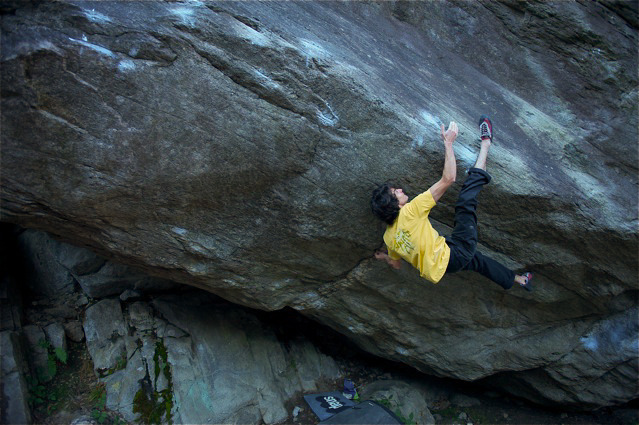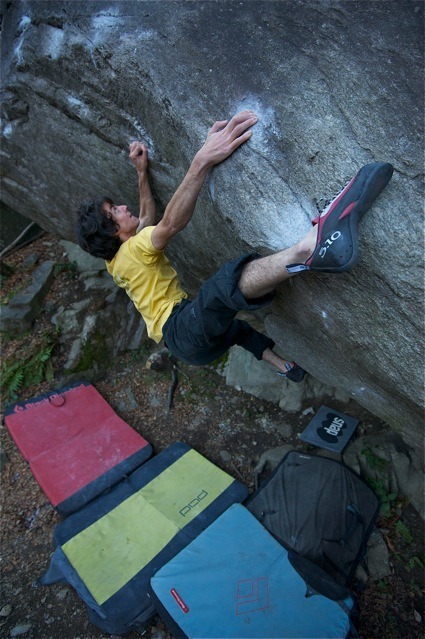 a sequence from the send (Fred Moix)