Nevada gets its first 8C/V15 with Paul Robinson's FA "Meadowlark Lemon"
With a total of 8 days over a 2 year period, Paul Robinson was finally able to send one of his hardest lines to date, Meadowlark Lemon in Gateway Canyon, Nevada (a subsector of Red Rocks).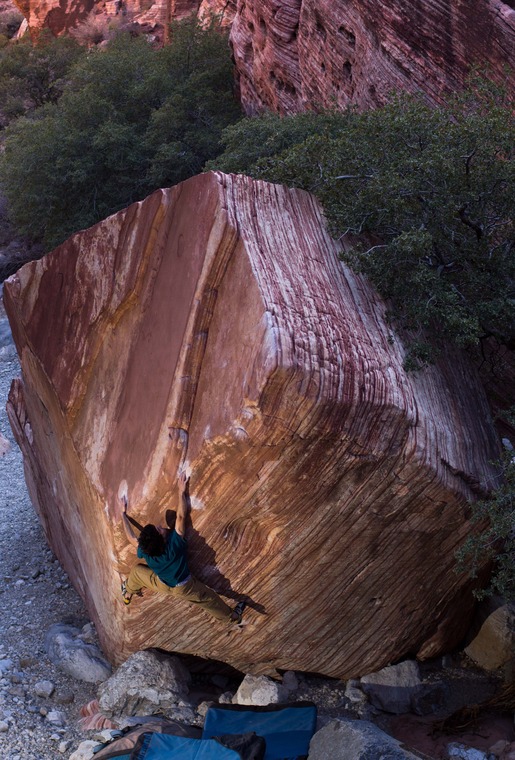 This is Paul's hardest FA to date, besides Lucid Dreaming. The send was caught on film by Chuck Fryberger's film crew and will be featured in their upcoming moving "The Network."
Of today's (11/1/2012) ascent, Paul comments, "I considered it one of the best lines I have ever climbed on in the entire world. The boulder is super physical, yet really technical. The crux revolves around some really crazy heel hooks on the left arete."
2 years ago, Paul put up Meadowlark Lemon stand and graded it 8B/V13. He considers the moves between the sit and the stand start to be an additional 8B, making the entire line two 8B's linked together without a rest.
When asked about the name of the boulder problem, Paul said, "Meadowlark Lemon was an American basketball player that played for the Harlem Globetrotters. He was considered to be one of the best players ever and has a sweet name. The last move of my climb is similar to a slam dunk in basketball."