5.13d for Ashima Shiraishi at Red River Gorge!
Ashima Shiraishi is probably best known for sending multiple boulders with grades higher than her age and dominating her age category in bouldering youth nationals, but this past weekend she took a 3 day trip to Red River Gorge with her father and some family friends to try her hand in lead climbing. This was her first trip to the Red and her second trip for outdoor rope climbing. Ashima, along with her coach Obe Carrion, star in this years finale film of the Reel Rock Tour, produced by Big Up Productions and Sender Films. Ashima and Obe will be hosting the showing closest to NYC on October 1st at The Rock Club. Having spent some time with the 10-year-old, I was extremely impressed by her persistence and passion for the sport. Here is a short interview with the athlete.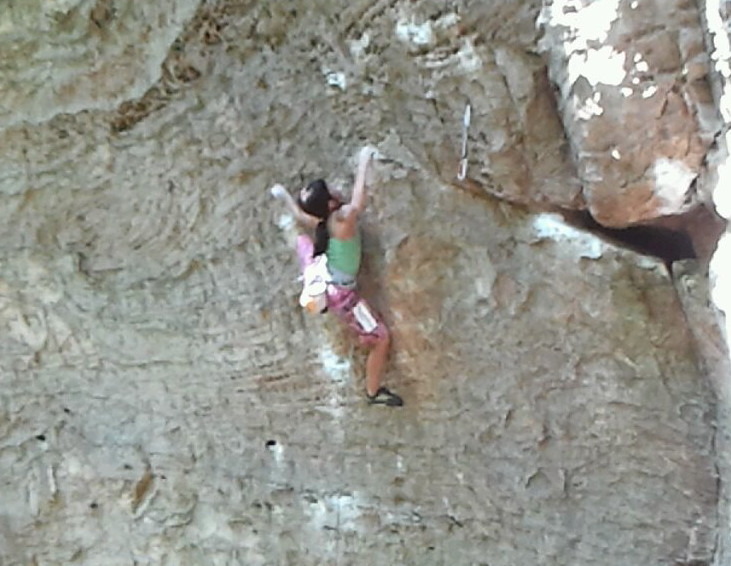 Ashima on Table of Colors Direct
27Crags: Had you heard about climbs before you went to Red River Gorge that you were excited to try?
A: I heard about Red for how fun and exciting to climb but I didn't know any route there.
27Crags: Have you sport climbed outside many other times in the past?
A: Not many times. I have been Rumney, NH two years ago. I really enjoyed there so I got interesting in sport climbing. I don't have any partner or belayer so it is difficult to go sport climbing.
27Crags: What were you successes of the trip?
A: Table of Colors Direct 5,13b, The Return of Darth Moll 5.13b (on sight), Swingline 5.13d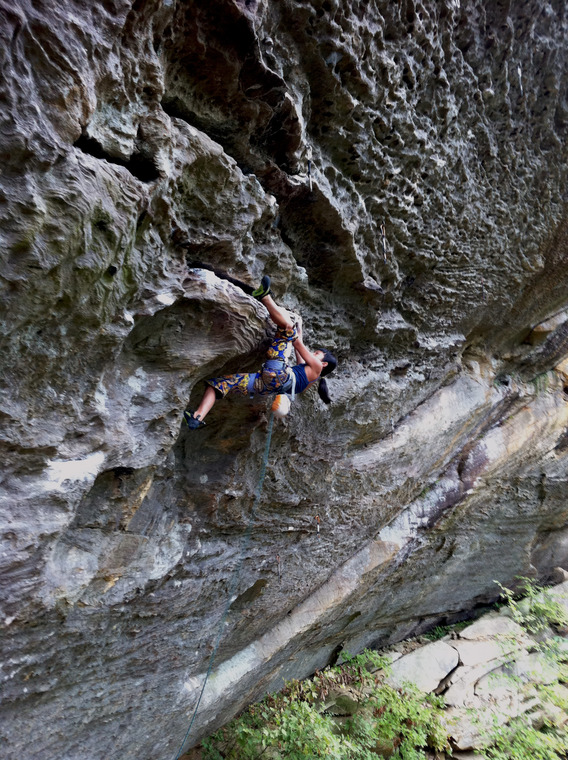 Ashima on Swingline
27Crags: Were there climbs you unable to complete?
A: God's Own Stone 5.14a I want to try again.
27Crags: Do you want to return again?
A: Yeah!
27Crags: What do you prefer, outdoor bouldering or outdoor sport climbing?
A: Both. I don't have many chance to go sport climbing but I like it. I can't choose.
27Crags: Any more outdoor trips planned for the fall yet?
A: Not for this year but I will go to Hueco spring break. I have been there last two years.
27Crags: Do you prefer competition climbing or outdoor climbing?
A: Definitely outdoor climbing. I like competition for meet my friends but outdoor is more fun.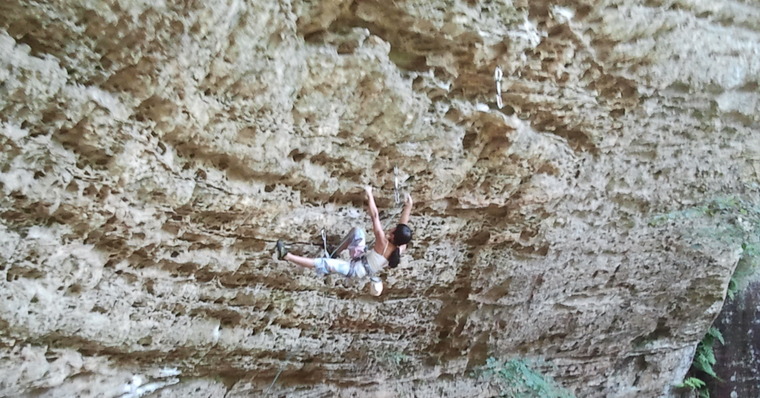 Swingline
This seems to be just the beginning for Ashima. Now if we can just get her a rope climbing partner, she will be unstoppable!
Thanks Ashima for the great interview. Keep sending! :)