Great First days in Hueco for Paul Robinson
After having taken a 5 year leave from Hueco Tanks, Texas, a popular winter/spring destination in the US, Paul Robinson is back and with a mission. Since arriving this past Sunday, Paul has already ticked off Bastard in a Basket V13/8B, Yellow Diamonds V13/8B, Phantom Limb V12/8A+, John V12/8A+, and most impressively today he made a one day ascent of Blood of a Young Wolf V14/8B+.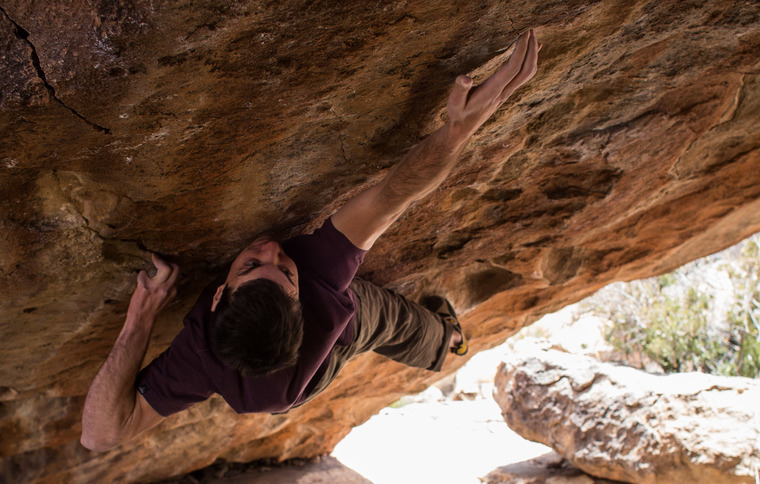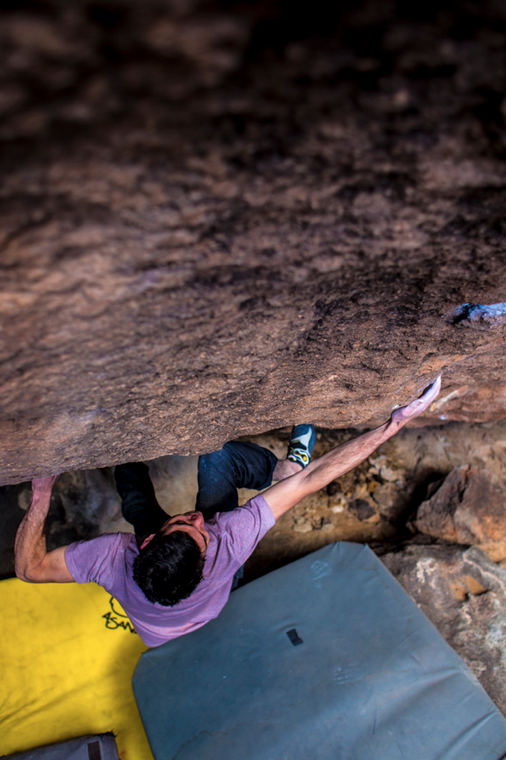 Having hashed out some beta on Neon Desert, he hopes to send that tomorrow and then rest for the Rock Rodeo this weekend. Other strong competitors in the Rock Rodeo this year are Jimmy Webb, who spent a great deal of time here last winter and ticked off many of the hard lines, and Sam Davis, a strong local who has done most of the harder lines in Hueco as well. The Rodeo kicks off Saturday morning at 8am so stay tuned for results!