Daniel Woods flashes Entlinge 8B+/C
Yesterday 28/11/11, Daniel Woods made what could be considered the hardest flash in the entire world with his 1st attempt send of Entlinge in Murgtal, Switzerland.
The climb was originally put up by Fred Nicole in 2005 and has since only seen a handful of repeats. Daniel believes the climb to be more in the 8B+ region rather than 8C but still feels that it is his hardest flash and definitely deserving of the 8B+ grade. He also agrees that the boulder very much fit his style.
Daniel also made a very fast ascent of Bourguignon, 8B that day.
The camera crew was there to document the ascent and will be a part of the new movie, "Welcome to the Hood" to come out late this spring. The movie will follow Daniel, Paul Robinson, Guntram Jörg, and Andy Gullsten around the world in search of the most amazing hard boulder problems! More info on that coming soon!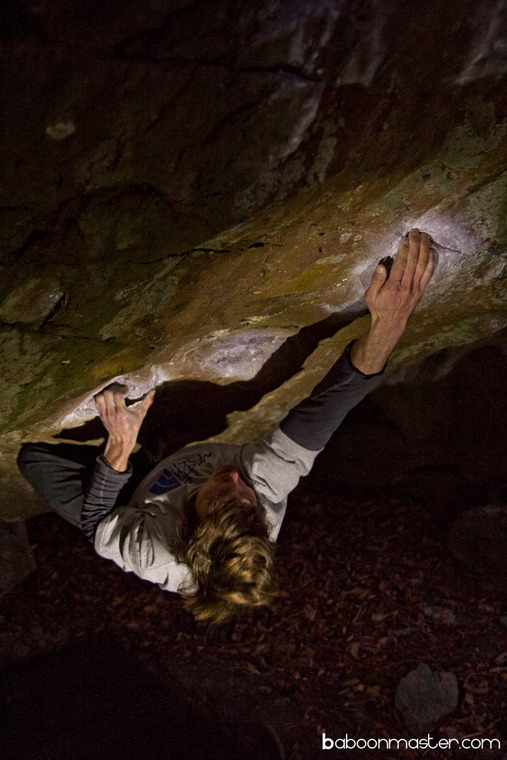 Daniel on Entlinge, Murgtal
Photo and Story Source: Guntram Jörg
here is a video of Bernd Zangerl on Entlinge's second ascent -