Daniel Woods climbs Cartharsis 8B+
Daniel Woods had a quick trip to Japan this week to attend the TNF cup which he also won. He also managed to have some time and climb outside.
Mr. Woods managed to tick off Cartharsis an 8B+ in the Shiobara area of Utsunomiya. He comments the climb on his ticklist as "Amazing roof climb, my style of climbing. Direct horizontal power climbing on pockets"!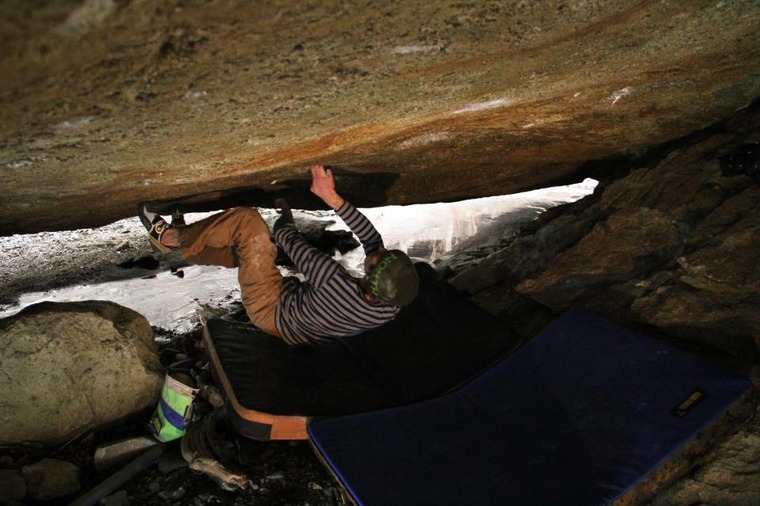 Daniel trying out roof Japanese style, photo courtesy of Roll Takeshi/Roll Film
He also did Hydra 8B on the same day: "wow stunning roof climbing on incur crimps, same day as Cartarsis. Fell on the last move to the jug on Hydrangea… Only had 2 days, so will be back for this beautiful climb.